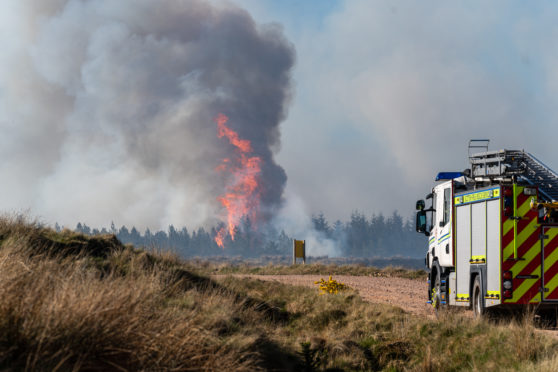 The fire service will train 10 national wildfire specialists and gain quicker access to water-bombing helicopters to ensure the blazes are dealt with as quickly as possible in the future.
Flames tore through the Speyside countryside for five days last month, destroying forestry, moorland and heather bushes from Knockando to Dallas.
The worrying incident has sparked fears about how severe a possible recurrence could be, and representatives from the emergency services gathered in Dallas last night to reassure residents that action was being taken to make sure wildfires can be extinguished more quickly from now on.
Among the proposals is a change in the way water-bombing helicopters are booked, which would allow fire crews to enlist their services directly when needed.
Three copters were called out to help douse the fire last month, and ultimately prevented the flames from spreading to nearby homes and farm steadings.
However, concerns were raised by local gamekeepers about how much time it took for them to become available, with one being used by Scottish National Heritage (SNH) to count deer elsewhere on the night the blaze first broke out at Paul's Hill windfarm in Knockando.
At the public meeting, which was chaired by Moray MSP Richard Lochhead, the fire service moved to allay those concerns.
Bruce Farquharson, area commander, insisted that the aircraft were called out as soon as they could.
He added: "We asked for helicopter support and got two out to help, but the third was being used for deer counting, which is a common practice, but it was made available as soon as it could be.
"However the pilot had exhausted all his hours and the copter was too far away so it was then commissioned the next morning."
Denise Reid from SNH said the third copter was scrambled at 12.30pm on the second day of the fire.
The fire service relies on getting landowners to book helicopters through their own insurance at present but Mr Farquharson said plans were in motion to change that.
He said: "We are going to put a proposal forward where money is put aside for fire insurances so we don't have to go landowners and ask them to book a helicopter for us, we can book it and direct it ourselves."
Questions were also asked about how the fire service can better equip themselves with specialist items to battle wildfires.
Mr Farquharson said: "We are looking at training up about 10 specialists nationally who will have all the needed equipment to battle these fires properly, as we currently do not have that."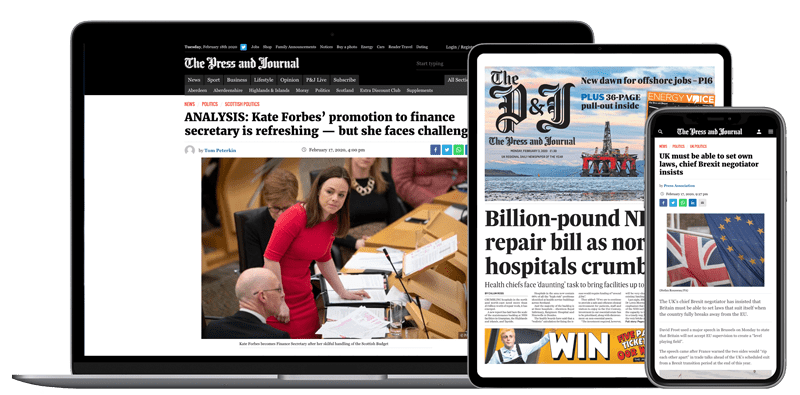 Help support quality local journalism … become a digital subscriber to The Press and Journal
For as little as £5.99 a month you can access all of our content, including Premium articles.
Subscribe