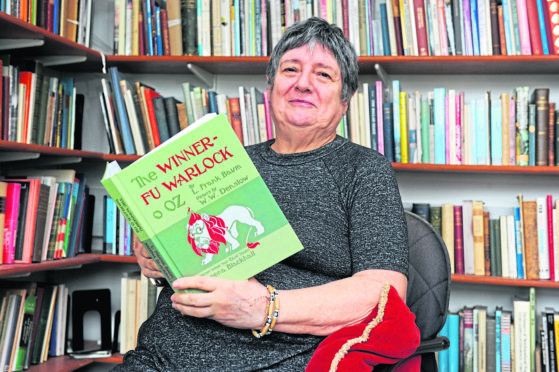 A leading Doric speaker in the north-east has pointed to the success of a poem competition as proof the language is alive and well.
Sheena Blackhall, from Aberdeen, is a great supporter of the traditional dialect and helped to judge a new contest organised as part of this month's Keith Festival of Traditional Music and Song.
She ran the rule over 51 entries to the Aultgowrie Trophy contest, aimed at finding the best writer of Doric verses aged 12 and above.
Thrilled at the quality of the entries, she struggled to pick a winner but in the end, Jim Brown from Fettercairn was crowned champion with his poem called Dig for Doric.
Mrs Blackhall said: "Entries were of a very high quality, and primary schools also submitted strong entries in a separate section."
She added in Doric: "It wise baith a pleisur an a warssle tae judge, ilkie poem hid its ain cherm.
"Naebody's a loser gin ye hae the mither tongue. Mind, it makks ye bi-lingual."
A second competition for school children under 12 was also run for the 19th year, with the Ian Middleton Trophy also on offer, which is named after one of the most renowned writers of hilarious Doric verse.
Brooke Beglin, a pupil at Glass Primary, near Huntly, topped a list of 43 north-east entrants with her poem entitled Ma Coral Reef.
Organiser Joyce Dawson said she had been overwhelmed at the response to both competitions.
She added: "It is very clear just how important the language of the north-east is."
The trophies will be presented at the festival, which runs on June 15 and 16.
North-east musicians and singers are being encouraged to enter competitions in fiddle, accordion, melodeon, mouth organ, tin whistle, recorder, piano,  bothy ballads, songs, story telling, poetry – and even the diddling of a tune.
Top Scottish folk band Rura will be headlining on the Saturday night.
To find out more, visit http://tmsakeithfestival.blogspot.com