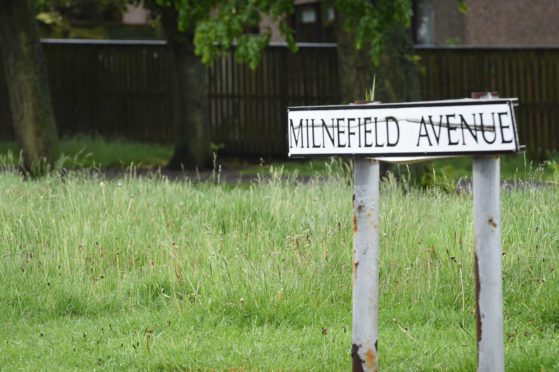 Moray Council's Tory opposition group has called for a U-turn on the authority's controversial reduced grass-cutting policy.
The decision to reduce the number of times council-owned land is mowed was made during budget cuts in February, to save a projected £45,000.
The move has since sparked rising unrest, with locals complaining about the unsightly state of some parks and grassy areas.
Conservative group leader, Tim Eagle, has now urged fellow group leaders to come together and reverse the unpopular cut, though the SNP ruling group last night dismissed his suggestions as "financially illiterate".
---
>> Keep up to date with the latest news with The P&J newsletter
---
Mr Eagle said: "We have reports of some parks where dog mess has increased significantly as owners either can't find it or refuse to pick it up in the long grass.
"Parents and children are no longer able to play ball games due to the length of the grass, even where there is equipment in place to allow for that play such as in Ian Johnson Park in Buckie.
"Areas previously used by local people for eating lunch, relaxing or catching up with friends are now difficult to get to as they struggle to access them in long, often wet, grass.
"What we have at the moment is people upset that the places they have lived in and cared for are falling apart.
"We have people who no longer wish to invite friends to their houses, elderly people who can no longer meet or stroll through community spaces and children who risk disease from dog mess – and cannot access areas to play sports after school.
"We believe this is unacceptable and call for leaders to join us in finding a solution to reverse this decision."
The Conservative group has suggested that the £45,000 saving could instead be met by the appointment of a member of staff who would concentrate on other ways of making money.
Huge anonymous donation in Moray community ensures grass will continue to be cut in park for rest of summer
The person in the post would focus on obtaining sponsorship from local companies to help maintain community areas.
However, council leader Graham Leadbitter has claimed that the Tories need to "take a long hard look at themselves" for suggesting the about-face without offering a solid solution for what can be cut instead.
He said: "These are incredibly challenging circumstances for the council so to call for the reinstatement of services, without any hint of an alternative, is totally irresponsible.
"To reinstate this service, without understanding how it can be covered, is financially illiterate."