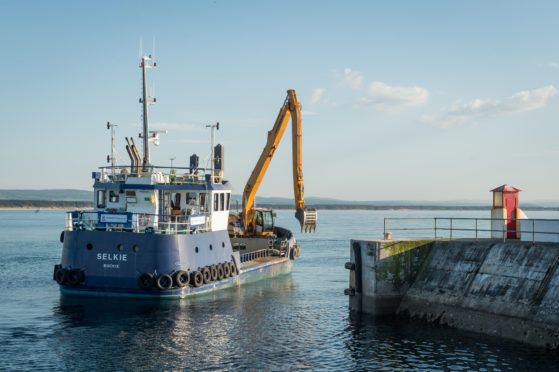 Demands have been made to have a "plan B" for when Moray Council's beleaguered dredger is not capable of going to sea.
The Selkie has been out of action for at least two weeks due to repairs needed on its excavator after previously being berthed for six months due to staffing issues.
Council statistics show the dredger removed just 6,600 tonnes from ports during 2018/19 compared to more than 20,000 tonnes the previous year.
Yesterday, management said the vessel remained on track to meet its targets during the current year having already completed a quarter of its annual dredging days in just two months – stressing the Selkie was their "solution".
However, concerns remain about alternative arrangements for when the vessel cannot operation.
Buckie councillor Sonya Warren said: "We need to have a plan B for when the Selkie is not working. There are already concerns in Buckie Harbour so there is some urgency there."
Buckie councillor Gordon Cowie added: "One of the boat yards say they can't use the slipways anymore because when they put the cradle in it just comes back in full of silt."