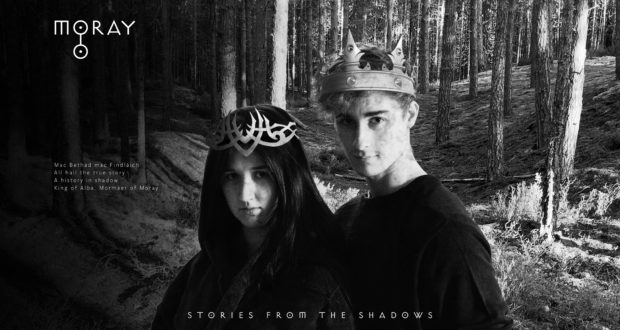 Six characters from Moray's rich past have been chosen to front a new tourism project.
A cast of historical and fictional figures has been assembled for the drive, and will feature on boards at attractions to tell unknown stories from the region's heritage.
Characters including the Wolf of Badenoch, Macbeth and Picts from the 9th Century have been chosen to lead the Discover Moray's Great Places campaign.
The project aims to encourage tourists to explore more of the area while also enabling different attractions to work together over the next 18 months.
Plans outlining how the characters will help to map out Moray were published yesterday.
Young heritage guides will be recruited to provide tours, workshops will be run with small businesses and opportunities to link to sites outside of the region will be identified.
Jim Royan, chairman of the Great Places partnership, explained the plans would be just the "first step" of attracting new audiences to Moray.
He said: "This is a really important time for the heritage sector.
"We have reached a pivotal point and the plans are a valuable tool that will help to stimulate and focus effort as we move forward."
Mr Royan praised the choice of characters for providing "intriguing" and "authentic" experiences from Moray's heritage.
Creative firm Bright White led the design project to develop the characters, with locals posing as them for a photo shoot.
Laurie Piper, operations manager of Moray Speyside Tourism, believes the project will tap into an underused part of the region's offering for visitors.
He said: "We know that Moray's rich cultural heritage is of huge interest to visitors from around the world.
"Heritage and cultural assets have been under-promoted over the years and the largely volunteer-run organisations who champion our heritage have been unsupported.
"The Great Places scheme is a great opportunity for Moray's heritage to be brought to the fore and secured for the future."
The Great Places campaign has been financed by grants from Moray Council, Moray Speyside Tourism, Highlands and Islands Enterprise, Business Gateway and the Heritage Lottery Fund among other groups.