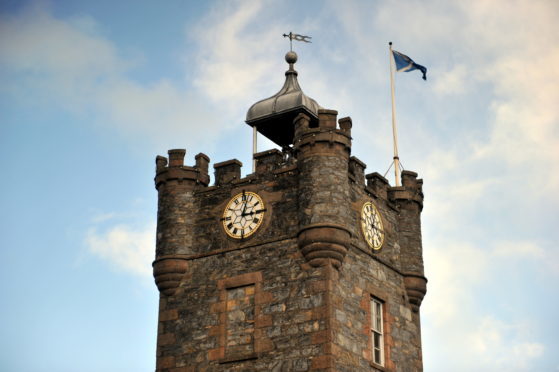 Court papers will be lodged in order to transfer a Speyside landmark into the hands of the community.
The clock tower in Dufftown has been the focal point of the community for more than 200 years.
However, the imposing structure currently faces an uncertain future and is currently sealed up amid concerns it is unsafe.
Dufftown Community Association has prepared plans to take care of the building, which is owned by the local common good fund, to bring it back to life again.
Now Moray Council, which is currently responsible for maintaining the landmark, has agreed to lodge documents at Elgin Sheriff Court for permission to sell the tower to the group.
Community association chairman Fraser McGill said: "We are very pleased that it's still moving forward. We were told the process could take six or nine months and we are still in that timeframe.
"The plan is to buy the building, secure the future of the clock tower, then consult with the community to see what they would like to see in it."
Court permission is required to sell any property that is owned by common good funds. A consultation was run by Moray Council before the decision was taken to proceed to establish whether there were any objections.
It is understood that the sale price for the clock tower, which is a B-listed landmark, could be as little as £1.
Ideas put forward to the community association for the building by locals so far include a cafe or restaurant, a bike repair station and a workshop for locals to use.
The group has already funded repairs to the timepiece to get it working again after the council withdrew funding for clock repairs. However, concerns persist about water leaking into the structure.
Aaron McLean, chairman of the council's policy and resources committee, said: "The group in Dufftown has proved they are able to take the building on.
"Hopefully they will be able to restore it back to its former glory and move it forward for the benefit of everyone in the community with whatever projects they choose to run."
Councillors have also voted to authorise officers to finalise the terms and conditions of the sale if permission is given by the court.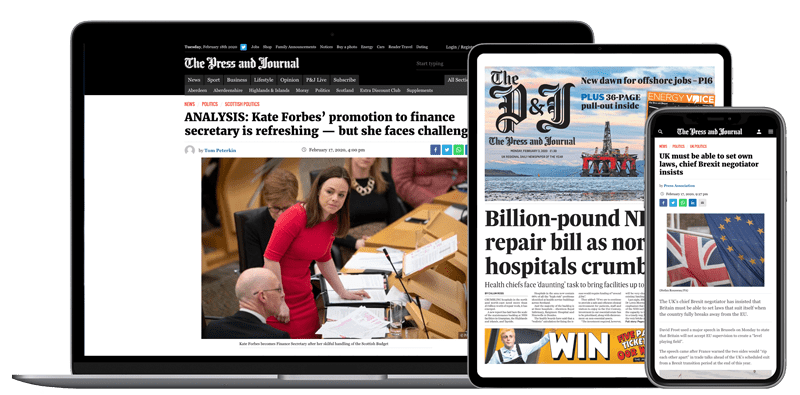 Help support quality local journalism … become a digital subscriber to The Press and Journal
For as little as £5.99 a month you can access all of our content, including Premium articles.
Subscribe