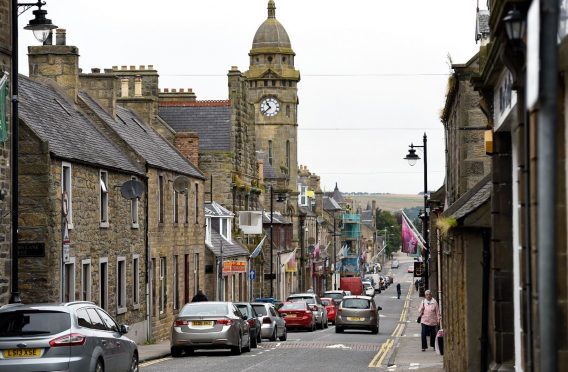 A Moray town will come alive with music this weekend when it stages its annual festival of traditional music and song.
Events are due to be held across Keith as the Traditional Music and Song Association bash celebrates its 45th year.
Chairwoman Kathleen Anderson is calling for local people to come out in support of the festival.
She said: "It is their chance to show support for the whole of the north-east's rich heritage of traditional music, and help secure its future."
Youngsters are heavily involved in a wide range of competitions covering fiddle, accordion, melodeon, mouth organ, tin whistle, recorder and piano.
They will also demonstrate their singing ability, perform bothy ballads, tell stories and read poetry.
A new family ceilidh will be held tonight to offer youngsters the chance to try Scottish country dancing.
Folk band Rura are the weekend's headline act tomorrow night, and guest dance bands, fiddlers and singers are coming from all over Scotland for the weekend.
Many will feature in an open-air concert in Reidhaven Square on Sunday from 2pm.
Competitions for all ages take place tomorrow with the winners appearing in an evening concert where they will collect their trophies.
Mrs Anderson added: "It is amazing the festival has lasted so long but that has been possible because of the support of hundreds of performers, and the public who have turned out to show their love and appreciation of our great musical traditions."
Tickets and full programme details are available at the festival office at Cramond Insurance on Mid Street.