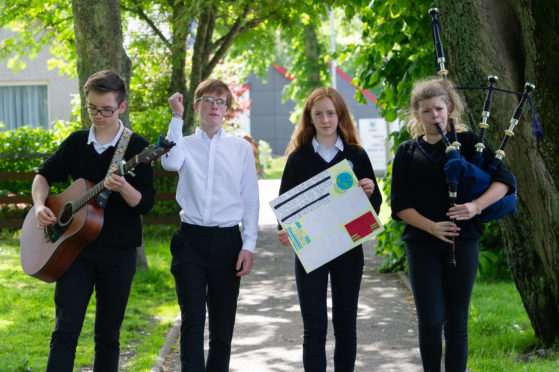 Young environmental campaigners at Speyside High School have boycotted classes to highlight their fears about the future of the planet.
About 100 pupils walked out of lessons yesterday, in solidarity with other teenagers across the world.
Fourth year children Rhea Fraser and Fraser MacDonald brought their instruments and played Highland Cathedral and Leonard Cohen's Hallelujah during the protest.
Classmate Freya Gordon, who lives in Aberlour, explained the youngsters had been inspired by Swedish teenager Greta Thunberg.
The campaigners hope to share experiences of their demonstration with other schools in Moray to encourage more pupils to join them.
Freya said: "Nothing is happening with governments. They say one thing about climate change and then go totally against it very soon after.
"It is heartbreaking. We don't want to see the beautiful landscape around our homes destroyed by climate change."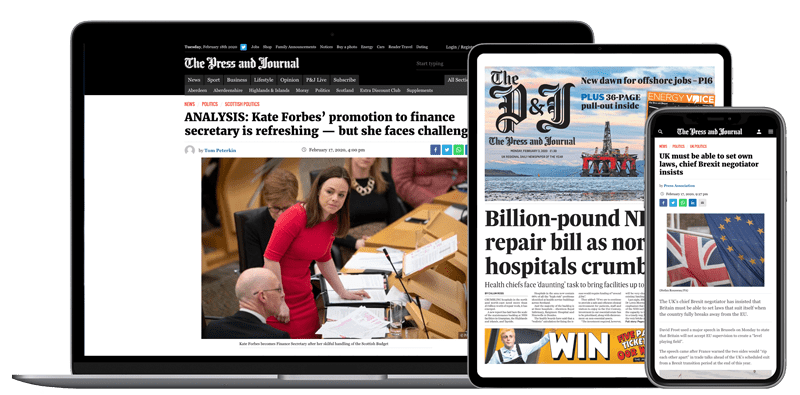 Help support quality local journalism … become a digital subscriber to The Press and Journal
For as little as £5.99 a month you can access all of our content, including Premium articles.
Subscribe