 A lifeboat crew spent hours scouring the Moray coastline for a vessel in distress after receiving what is believed to have been a malicious hoax message over social media.
The Buckie RNLI crew received the report through Facebook at about 12.30pm yesterday, claiming that a boat had lost all power two miles off Lossiemouth and needed assistance.
The message advised that the only means of communication available to those on board was social media.
However, after searching for three hours, the crew was unable to find anything.
When they attempted to communicate further with the person who sent the original message, they found it had been deleted along with the account it was sent from.
The Coastguard service later issued a plea urging the person behind the suspected hoax to come forward to confirm that nobody was in trouble at sea.
Lifeboat operations manager at Buckie, Joe Herd, highlighted the dangers of making fake claims and stressed that the alarm should be raised by phoning or making a radio message in genuine emergencies.
Mr Herd said: "The boys were called out after receiving a Facebook message from someone claiming to be in trouble, but by the time they got out there the message was deleted.
"It appears that this call-out was a hoax although we have not confirmed the details of that yet.
"In the first instance, 999 should be called but sometimes phone signals do fail out at sea.
"Even then, a radio message would alert us to the trouble – with an online message being a last resort.
"Hoax calls are dangerous, if something more drastic comes up and the crew are engaged elsewhere it will lead to difficulties."
The Coastguard contacted other vessels in the area so that they could assist with any potential rescue operation required, and its Burghead team helped with the search.
Duty controller, Kaimes Beasley, warned of the dangers of hoax calls.
He said: 'We are satisfied that we have ruled out anyone being in trouble in that area.
"However, if any further reports are received from credible sources that a vessel is in trouble we will, of course, respond.
"We would also remind people that making hoax calls is against the law and all the authorities take it very seriously.
"If you make a hoax call, we will work with the police to make sure you are prosecuted. Hoax calls put lives at risk. We will not tolerate them."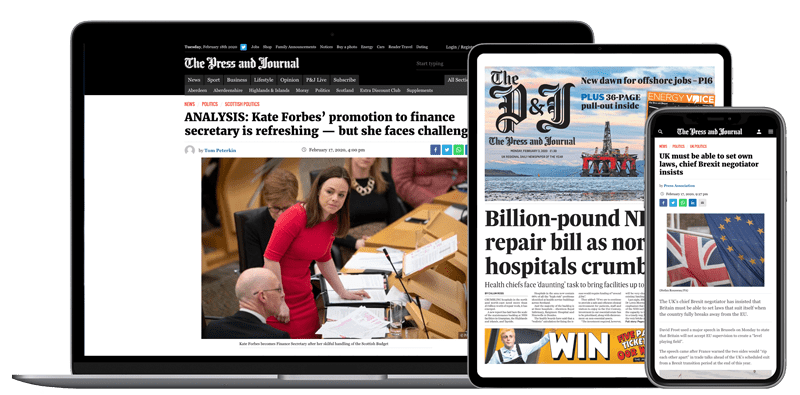 Help support quality local journalism … become a digital subscriber to The Press and Journal
For as little as £5.99 a month you can access all of our content, including Premium articles.
Subscribe