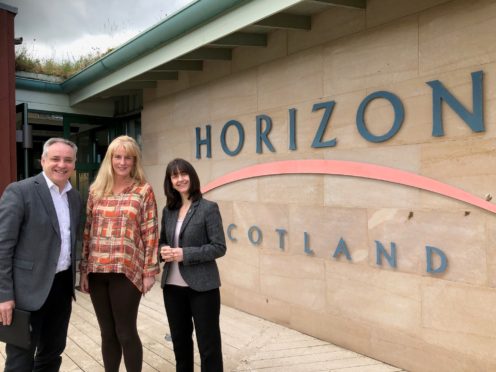 A new Highlands and Islands Enterprise manager charged with attracting talented people to Moray has been appointed.
Rona Campbell  has taken on the role of senior development manager for talent attraction and recently met with local MSP Richard Lochhead.
Together with HIE's Moray area manager, Donna Chisholm, they discussed recruitment challenges and locally and how agencies can work together to ensure key workers are attracted to the region.
Mr Lochhead has been involved in this issue for a long time and previously called for a dedicated post to be created to work on talent attraction initiatives.
He said: "I know from speaking to local businesses and public sector organisations that it can be challenging sometimes to attract key skilled workers, such as teachers and doctors to live and work in more northern areas like parts of the country.
"That's why I pushed hard for a few years for a post like this to be created given the well documented recruitment problems we've had in both the public and private sector recently."