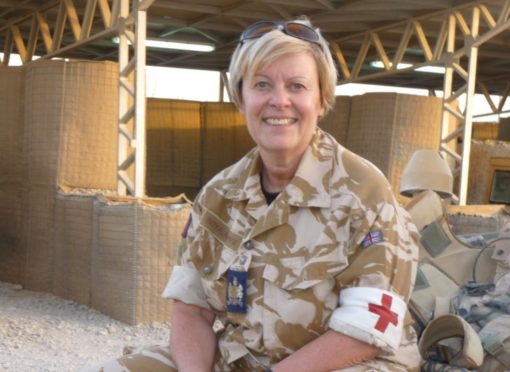 A tireless armed forces fundraiser is finally hung up her collection tin after helping to raise £500,000 over the past decade.
Dianne McLeish, from Burghead, has trekked across deserts, climbed mountains and organised countless collections and events across the north to boost the Help for Heroes charity.
The former medic at RAF Lossiemouth organised her first fundraising event in September 2009 while posted to Kandahar in Afghanistan.
During a 33-year career in the forces, Mrs McLeish saw first-hand the devastating effect of conflicts while assisting with medical evacuations during tours of the Gulf and Bosnia.
After leaving the RAF in 2011, she remained committed to the cause and became the Help for Heroes coordinator for Moray and the Highlands.
The 63-year-old said: "I saw in action what the charity did when I was serving in Afghanistan and how they helped the wounded and sick veterans.
"We raised more than £100,000 at RAF Lossiemouth and received the charity's Hero award – the only RAF station to do so.
"I believe that the money raised by volunteers is well spent by the charity, in particular supporting individuals who need help at home and with mental health issues, supporting them in returning to work and in recovery through sport."
A series of gruelling personal challenges undertaken by Mrs McLeish raised £40,000, with events and collections she organised or helped out at accounting for the bulk of the £500,000.
In 2012, she climbed Ben Nevis before a 50-mile South African wilderness challenge just weeks before her 60th birthday in 2015.
Her most recent fundraiser, in February this year, was a 25-mile trek across the Sahara Desert with her goddaughter Zoe, which marked her tenth anniversary as a Help for Heroes volunteer.
During her time helping the cause, she also gave talks to school groups as well as Scouts and Guides across the north to explain the work the charity does.
She has also met veterans and their loved ones as part of a support network, known as the Band of Brothers and Band of Sisters initiatives.
Yvonne Beattie, Help for Heroes' regional volunteer coordinator for the north, said: "We are so grateful for Dianne's amazing contribution over the years.
"Her dedication and commitment has helped raise around half-a-million pounds to help us support wounded, injured and sick veterans and their families."
Anyone interested in aiding Help for Heroes should e-mail yvonne.beattie@helpforheroes.org.uk.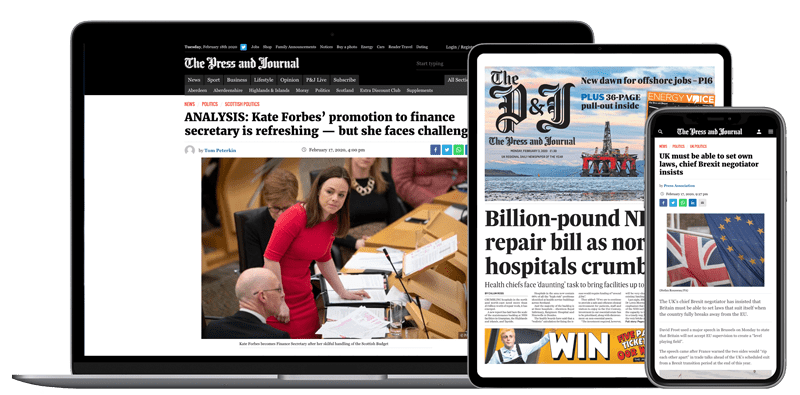 Help support quality local journalism … become a digital subscriber to The Press and Journal
For as little as £5.99 a month you can access all of our content, including Premium articles.
Subscribe