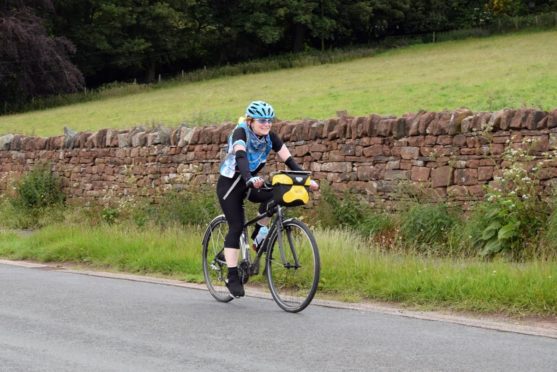 A cyclist has completed a gruelling coast-to-coast challenge in support of her Moray mother who has been diagnosed with Parkindon's disease.
Isla Routledge's mother Anne Murray, who lives in Fochabers, was diagnosed with the condition in 2015.
However, the artist has refused to let the disease get the better of her and continues to exercise her creativity through painting.
The determination of her mother inspired Mrs Routledge to cycle 140 miles from Whitehaven, on the English coast of the Irish Sea, to Tynemouth, near Newcastle, to raise £2,600 for Parkinson's UK.
The cyclist, from Callander, was in the saddle with a friend for more than 15 hours while her parents travelled with her in a support car through horrendous weather conditions.
She said: "My mum was diagnosed with Parkinsons in 2015 and it has been difficult seeing the progression of the condition.
"She sometimes struggles with simple tasks like fastening buttons and using a knife and fork to eat.
"Being an artist, she is still able to paint, and this creativity keeps her upbeat. Before the diagnosis I didn't really think about how Parkinson's affected people but seeing someone close to me with the condition has made it very real.
"This gave me the determination to do this ride and not give up."
Emma Hall, regional fundraiser at Parkinson's UK says: "We are delighted that Isla has completed her tough challenge.
"It's amazing that she raised £2,600 and we really appreciate Isla and people like her who do so much to support the charity. Cutting edge research and lifeline local services will benefit from her fundraising."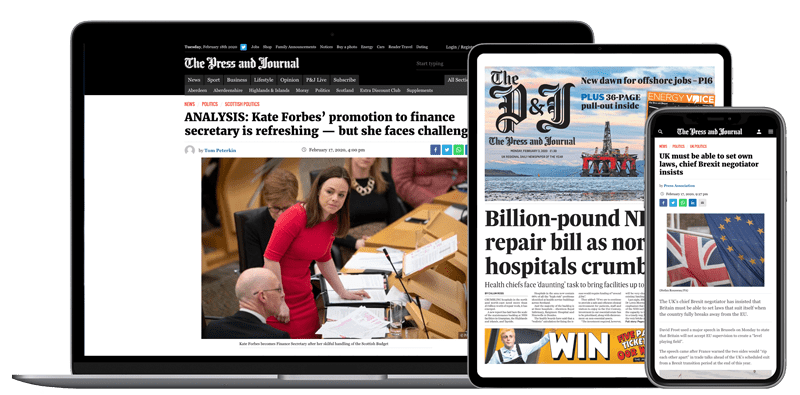 Help support quality local journalism … become a digital subscriber to The Press and Journal
For as little as £5.99 a month you can access all of our content, including Premium articles.
Subscribe