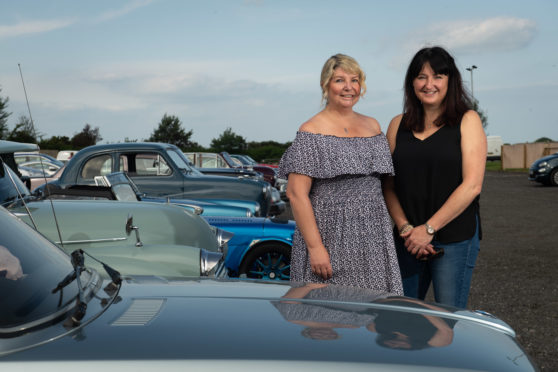 Dozens of classic cars hit the road on a tour of food producers across Moray and Speyside to rally support for a cancer charity.
Morris Minors, Ferraris and Aston Martins joined the sixth annual cavalcade of gleaming motors to support Clan over the weekend.
The fundraiser, which raises up to £7,000 every year for the charity, was established by Portgordon campaigner Ron Billing before his death from the disease.
However, the popularity of the car run has ensured it has continued – with vehicle owners now completing a differently themed tour every year.
Alan McPherson, who is a volunteer driver with Clan, drove his own Morris Minor in the procession of 24 cars – complete with homemade Aberdeen FC seat cushions and a display of model cars in the rear window.
The retired Cullen baker said: "My wife's best friend's husband had bowel cancer. He stayed in the Clan Haven in Aberdeen and was getting transported back and forth.
"I realised other people need it too, so there's nine of us now who take it in turns taking people to appointments in Aberdeen, Inverness or Elgin. I enjoy it, you meet an awful lot of nice people."
The sparkling cars were given a salute by a piper as they left the Threaplands Garden Centre near Lhanbryde to begin Saturday's drive.
The food tour took in some of the region's most celebrated producers including Cluny Fish in Buckie, Walkers Shortbread in Aberlour and Woodside Farm in Kinloss – with a trip to the Grantown East Station railway heritage centre included as well.
Previous events have involved the fleet visiting historic castles and travelling along the north-east's stunning coastline.
Money raised from the annual rally is used to support Clan's four drop-in centres in Moray as well as funding transport costs for appointments and therapies.
Tracy Sellar, the charity's area coordinator, said: "Ron Billing was one of our volunteers. Unfortunately he had cancer and, when he died, we wanted to carry this on in his memory.
"A lot of people who take part have been affected by cancer, or have had family or friends who have been. It's a good way for them to support a local charity.
"Fortunately there's no shortage of places for us to visit in this area so we always have a great day."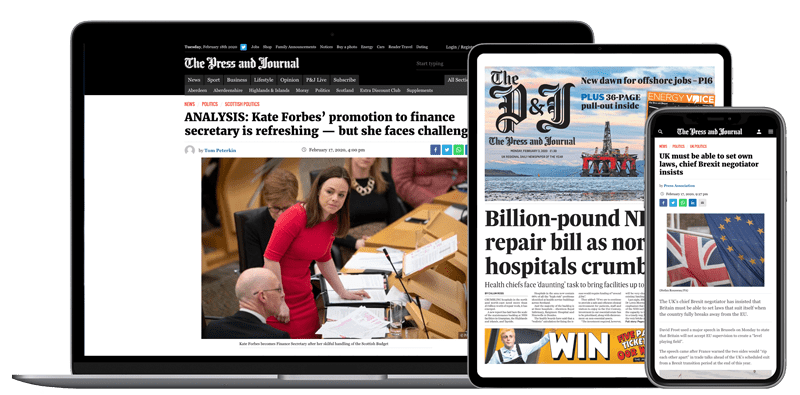 Help support quality local journalism … become a digital subscriber to The Press and Journal
For as little as £5.99 a month you can access all of our content, including Premium articles.
Subscribe