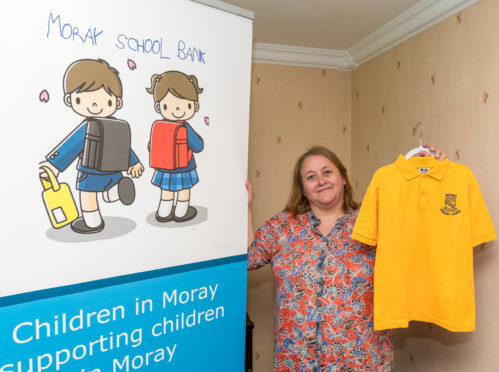 A north-east charity has relocated to larger premises to help cope with a surge in demand of families struggling to pay for school uniforms.
Moray School Bank has moved from its previous base in Rothes to a former farm house near Craigellachie after struggling for space to keep its vast supplies of jumpers, shirts, trousers, shoes and bags.
By yesterday – the first day of the summer holidays – the group had received 141 referrals from families struggling to cope with the cost of clothing their children.
Last year, the group helped 152 cases between the start of the break and September.
Debi Weir, the charity's development manager, said pressures on parents' budgets are increasing in the area with about half of the current cases coming from new families.
---
>> Keep up to date with the latest news with The P&J newsletter
---
She said: "It's quite expensive, and it doesn't have to be as expensive as it is. Jumpers with school logos are far more expensive than plain ones from the supermarkets, parents shouldn't have to buy them if they can't afford it.
"For children it's about not standing out. There was a boy we helped last year. He was quite tall and wore jogging bottoms to school that were almost falling apart.
"The feedback we got was that when he started wearing trousers that fit him he looked like he was six inches taller because he had his head up and was a lot more confident."
It is estimated that it costs about £150 to clothe a primary school pupil in Moray for the year while prices for secondary school students can be up to £220.
Moray School Bank, which has supported 500 families since it launched two years ago, has stockpiled donations of jumpers from all 42 primary schools in the region as well as stationery, water bottles and gym clothes.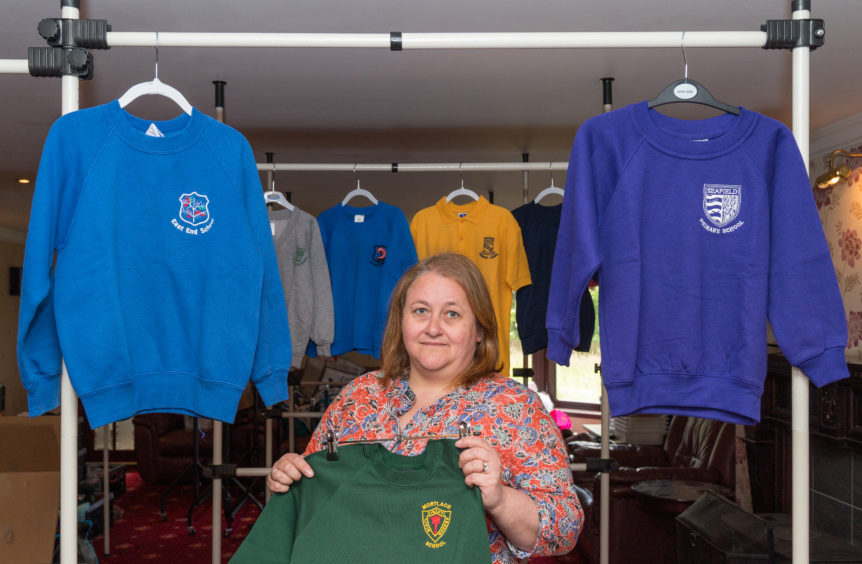 Long-term plans for the charity's new base include using the kitchen and garden facilities of the former home to launch new projects.
Mrs Weir added: "High schools are already looking at the cost of the school day but we would like to see it done with the primary schools too, where the head teacher has direct control over what the uniform is.
"We try to be discreet too. If we don't have something that fits what they want then we get something for them online, they shouldn't have to just put up with anything, they should like it and feel comfortable and confident with it."