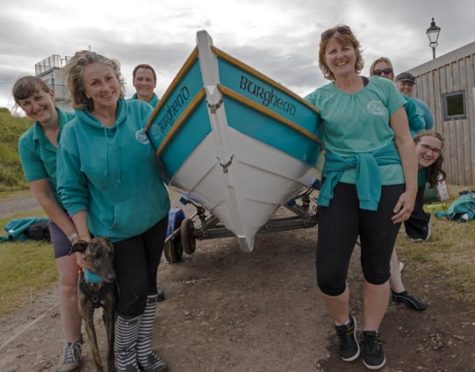 Two Moray rowing clubs will be competing against the best in the world at a week-long festival this weekend.
Members of Burghead and Findhorn coastal rowing clubs are heading down to Stranraer to compete in the third ever SkiffieWorlds.
The sport has grown massively in popularity over the years, and 693 crews from 57 clubs from as far away as the USA and New Zealand will be competing a series of water-based activities in the hope of being crowned world champions.
It is the second time Burghead has sent a team to take part in the competition, although this year they are sending more members to increase their chances of coming home with a medal.
Club captain Julie Stewart has seen how much coastal rowing has boomed in the north-east over the last few years and believes that it will only become more popular.
She said: "The world champs happen every third year and we entered it last time with five people when it was held in Northern Ireland.
---
>> Keep up to date with the latest news with The P&J newsletter
---
"Now this year, we have 17 members going down to Stranraer to compete in a number of different age categories with clubs from all over the world.
"Coastal rowing is getting bigger as Findhorn are also heading down, as well as some clubs from further north like Golspie."
The Burghead team built their own boat five years ago and christened it Tarbh Visge which is Gaelic for water bull, which is the emblem for the village.
Each club construct their own skiff and all vessels entering into the world championships are numbered by when they are created, with Burghead number 85.
Ms Stewart said: "We are so excited to take part in something so big and we hope we can do well and maybe challenge for a medal.
"We feel like we are bigger, better and stronger this time than three years ago as we will be better equipped, with proper oars and a bigger squad.
"The Burghead Boxing Day Swim organisers helped us be able to send so many members down by funding us with £3000.
"We'd also love to attract more people to join the club as its good for fitness, enjoyment and socialising, our catchphrase is out rowing with dolphins in Burghead."
The Stranraer SkiffieWorlds 2019 take place from July 7-13.