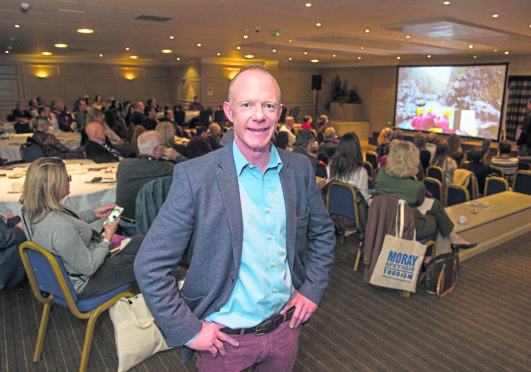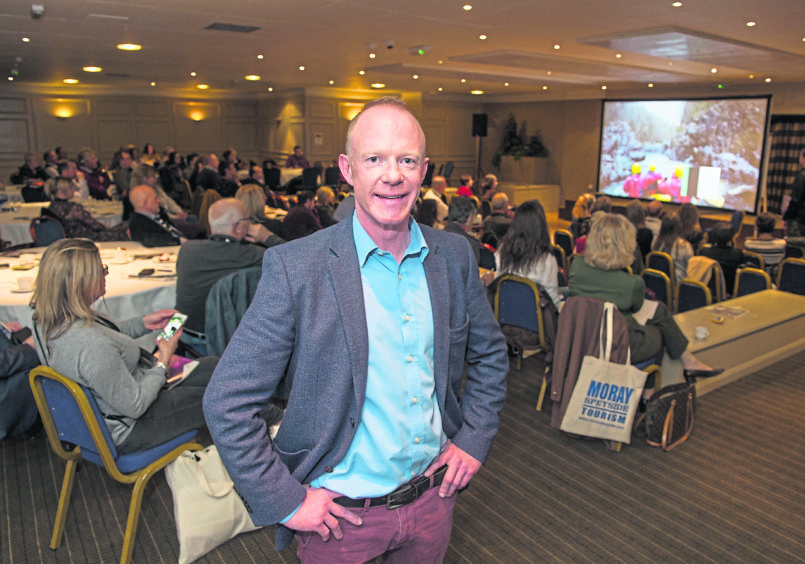 Concerns have been raised about the need for a tourism business improvement district at the first of 13 consultations in Moray.
Moray Speyside Tourism has been working on proposals for a TBID for the past two years and has approached organisations throughout the region to investigate the potential pros and cons of the scheme.
Now, with a business case due at the end of the year, the marketing group is taking its plans on a Moray-wide tour to consult with those affected.
The first stop was Elgin, with operations manager Laurie Piper fielding questions on why the TBID was needed in the first place.
Under the scheme, local tourism-related businesses would pay a yearly levy based on the rateable value of their business premises.
Members would then have the power to determine how the money should be spent and the direction of focus to put Moray on the world destination map – with no need to rely on public funding.
However, concerns were raised by Marc Macrae, a director of Morayvia which is a volunteer-run military heritage centre based in Kinloss.
He highlighted the fact the charity has recently been named as Aviation Heritage UK's museum of the year and cited other past successes they have earned without the help of a tourism marketing organisation.
He said: "We have been on the go since 2012 and, within two years, got four-star accreditation from VisitScotland and then, this year, won the museum of the year award, so why would we need to pay £730 a year?
"We are already operating by ourselves and this could put us out of business as we are completely volunteer-funded, so we could not afford an outgoing like this."
Mr Piper urged businesses to approach MST if they had any issues or problems with the TBID and highlighted the fact they have boosted the annual value of tourism to the Moray economy by almost £30million since 2014.
He said: "Tourism should fund itself and, through the TBID, tourism businesses can dictate their own industry by telling us what they want and we can help deliver that.
"The idea of these consultations is so we can listen to views and take them into account when we build our business case.
"If businesses want more support, all they have to do is approach us and ask."
Accommodation providers who attended were more enthusiastic about the proposals, and insisted there was a need for a "hook" that persuaded tourists to visit Moray.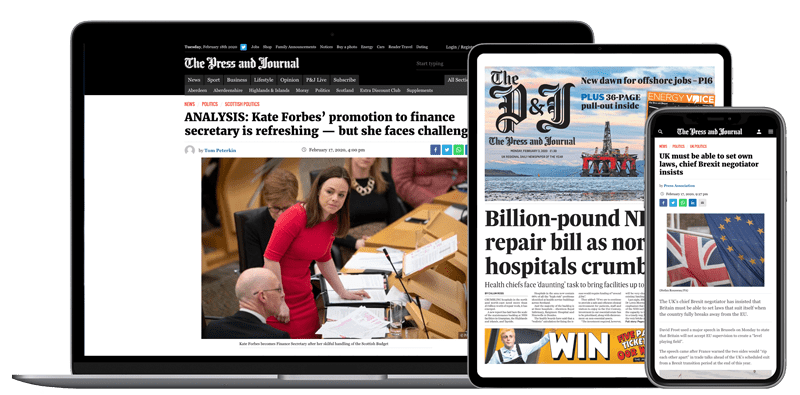 Help support quality local journalism … become a digital subscriber to The Press and Journal
For as little as £5.99 a month you can access all of our content, including Premium articles.
Subscribe