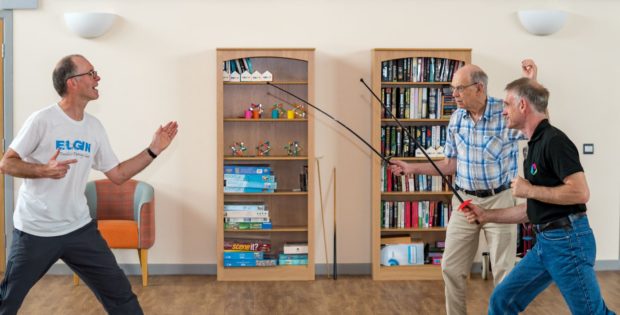 Vulnerable adults in Moray have donned masks and picked up a foil to sample their first taste of fencing.
The Royal Voluntary Service has been running sessions across the area, showcasing activities to encourage isolated pensioners and others to learn new skills.
Yesterday, the Elgin Duelist Fencing Club was at the Linkwood View sheltered housing complex in the town to demonstrate the range of skills used in the ancient sport.
Plastic swords were used during competitive duels as the participants, some of whom revived their interest in the sport from decades ago, moved nimbly on their feet.
Instructor Robin Paterson explained fencing had a range of potential mental and physical spin-offs for older people who were becoming less active.
---
>> Keep up to date with the latest news with The P&J newsletter
---
He said: "Mentally, the quick decision-making required may improve cognitive functions which decline as part of the natural ageing process.
"Physically, fencing requires good core body and leg strength as well as flexibility and suppleness. These are the same muscles that help prevent falls in old age.
"It's actually surprisingly tiring because of the amount of muscles you are using. Most importantly though, it's brilliant fun, which is great for social interaction."
Moray is one of three areas in Scotland, alongside Perthshire and Stirling where the RVS has run classes to demonstrate that skills can still be refined in old age.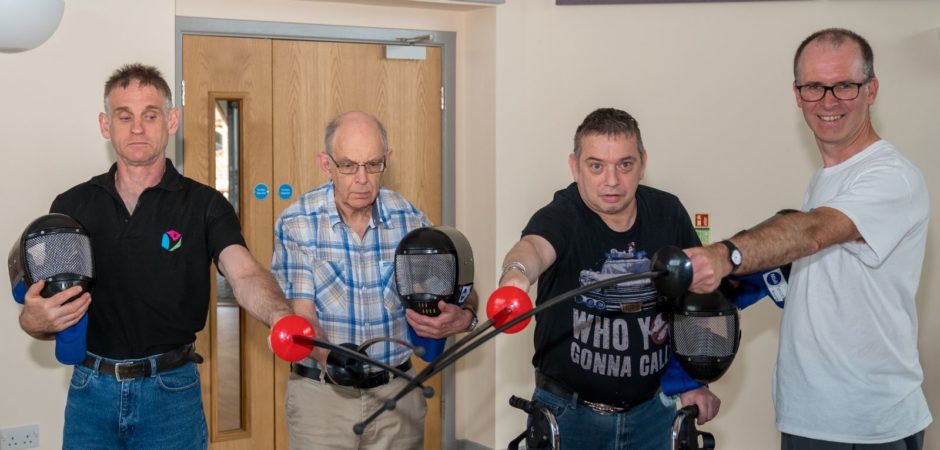 Other events arranged during the programme, which has been funded by Prudential, have included table tennis, pencil drawing and lessons to create a relaxing sound bath using musical bowls.
Ian Menzies, local activities coordinator for the RVS, explained the classes had been developed to showcase physical, digital and arts opportunities available to older residents in the Elgin area.
He said: "We want to keep people active in the community for as long as possible. It's well known now that the more active you stay, the less liable you are to have other problems by keeping fitter and staying sharp.
"One of the biggest problems is social isolation. Just getting people together and trying new things in a fun atmosphere can make a real difference."