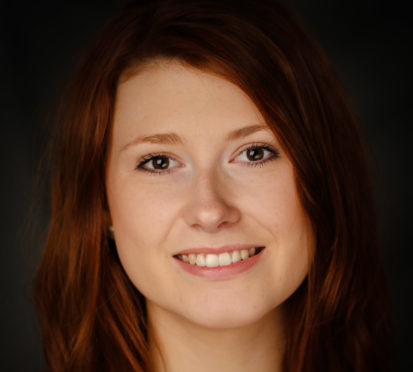 A young Moray performer who has dreamt of a life on the stage is preparing to make her professional debut next month.
Lori Davidson grew up performing in shows at Elgin Town Hall as part of the local St Giles Theatre Group before moving to study performing to realise her ambitions.
Now the 21-year-old is preparing to make her professional debut after landing the leading role of Cathy in a production of Jason Robert Brown's musical The Last Five Years, which is being staged as part of the Fringe Festival in Edinburgh.
The production tells the story of two New Yorkers struggling to find work in the city and how their relationship begins to change as their paths diverge.
The former Elgin Academy pupil left home two years ago to begin studying for her musical theatre degree at the MGA Academy of Performing Arts in Edinburgh.
After landing parts in productions of Fame, Wicked and Les Miserables, the upcoming shows at the Fringe – which will run for almost the whole of August – will mark the young performer's first professional performances.
Miss Davidson said: "I'm looking forward to having the opportunity to perform the show every day. It's going to give me a real insight into performing a longer run of a show.
"I have never been to the Fringe before but I cannot wait to perform in the atmosphere and to have the chance to see the vast variety of theatre that is on. It's going to be a fantastic experience.
"It's rare I'm not performing because I'm constantly singing and dancing but I love seeing shows too. Any opportunity I can, no matter what the show."
The Last Five Years premiered in Chicago in 2001 and is being brought to Edinburgh by professional singing coach Gerard Bentall, who appeared in the live arena tour of Jesus Christ Superstar and in the film adaptation of Les Miserables.
The musical will be performed daily at PQA Venues at Riddle's Court in Edinburgh from August 2 to 26, except Mondays, at 2pm.