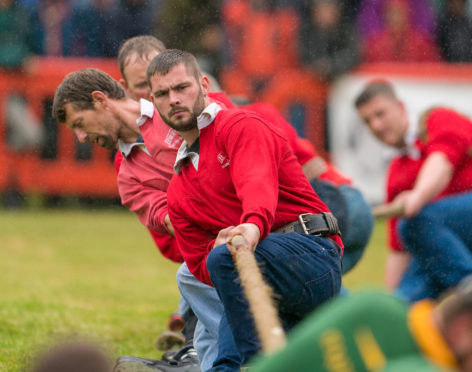 Thousands of spectators braved torrential rain to enjoy the spectacle of Scotland's highest Highland games at the weekend.
Arenas were packed in the park for the Tomintoul Highland Games with visitors in good spirits despite the downpour.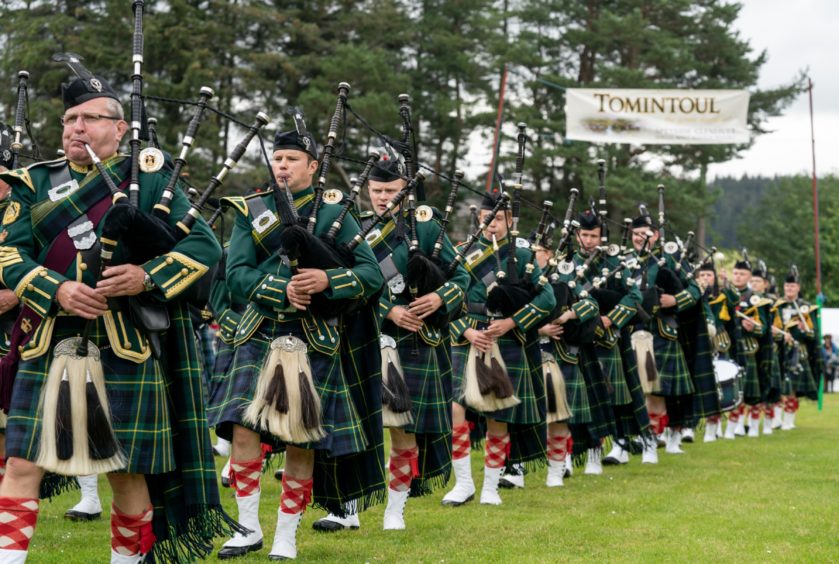 Crowds persisted through the rain to enjoy the spectacle of traditional events in the Cairngorms village, which is more than 1,100ft above sea level.
The every-day population of about 350 swelled to more than 3,000 on Saturday as former residents returned alongside passers-by and tourists to be part of the 178th running of the games.
The games featured traditional events like Highland dancing, hill racing and the spectacular display of athletic prowess in the heavies' competition.
However, some of the biggest reactions from the crowd were saved for the events that are unique to Tomintoul.
Among the favourites were the head-to-head pillow fights, where men beat each other while sitting on a wooden pole – an event which has been part of the games for as long as living memory.
Meanwhile, competitors fought against each other in an uphill race that involves pushing a barrel with nothing but a broom handle – a tradition dating back about 30 years that is believed to have been introduced by local whisky warehousemen.
Games secretary Patricia Grant believes the event's enduring popularity lies in its spirit and its time-honoured programme.
She said: "We run a very traditional games. There's no gimmicks of any kind – apart from the little bits of fun like the barrel race.
"Tomintoul is a very small place. If it wasn't for the sponsors, large and small, that we have as well as the patrons then it wouldn't be possible to run them – we are very fortunate to have them.
"We had a fantastic crowd once again. We had one rain shower, it absolutely lashed it down, however all you can do is carry on and everybody had a great day regardless."