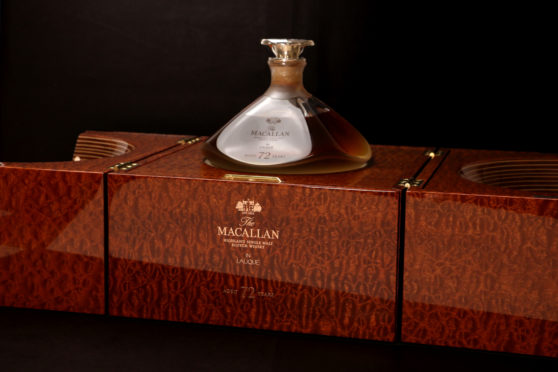 A rare bottle of whisky has sold in an online auction for more than £90,000.
The 72 year old Macallan is the second of two Genesis releases launched at the opening of Macallan's £140m ultra-modern distillery in Craigellachie last year.
The whisky, described as exceptionally rare, was presented in a bespoke crystal decanter by French glassmaker Lalique, and sold by auction through the Just Whisky site for £90,750 on Sunday night, exceeding its reserve price of £83,000.
There are only 600 individually numbered decanters worldwide.
The presentation case is designed by the Burgess Studio.
It was inspired by the distillery's interior, with a curved wooden roof over the decanter and a footprint taken directly from the circular lay out of the three new still houses.
It was made by royal warrant cabinet maker NEJ Stevenson.
Macallan says that as the spirit was distilled in the 1940s, it began its journey to maturation during the optimistic post Second World War period and it was this atmosphere of reinvention inspired the new distillery and the whisky and design of the Genesis decanter.
A 50-year-old Macallan  bottled in a specially commissioned Caithness Glass Millennium decanter sold for £31,000 setting a new UK auction record.
Three and half years ago it would have cost £11,500, making a 270% increase on investment.
A 52-year old Macallan was also sold, making £59,600.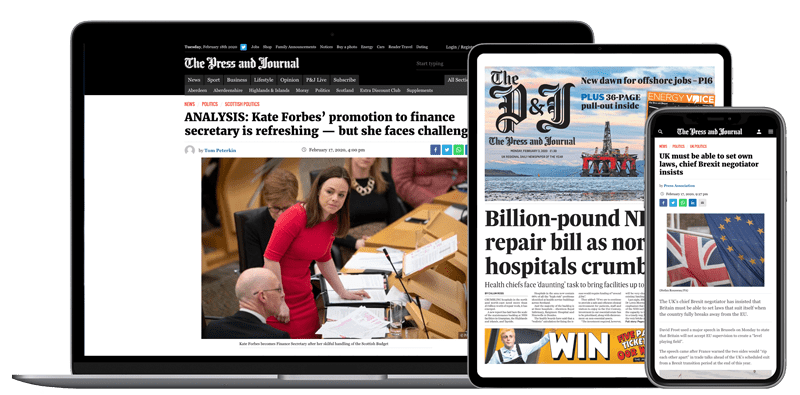 Help support quality local journalism … become a digital subscriber to The Press and Journal
For as little as £5.99 a month you can access all of our content, including Premium articles.
Subscribe