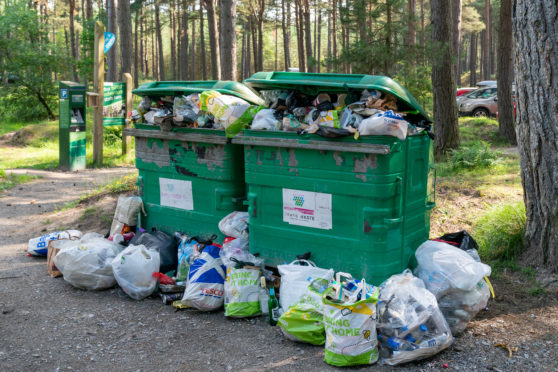 Forestry bosses have urged visitors to popular Moray woodland to take their rubbish home after being left unable to cope with the amount of waste being left behind.
Bins at Roseisle Forest near Burghead have been overflowing with litter for the last week as sun-seekers have headed to the beach in their droves.
However, the unsightly scene of plastic bags filled with rubbish being stacked on the ground has provoked anger among some who have headed to the woodland.
Yesterday Forestry and Land Scotland, who are responsible for maintaining the site, pledged to review their procedures to keep up with the summer season.
Meanwhile, Moray Speyside Tourism has encouraged regular visitors to the beach to take litter home with them to ensure the coastline looked its finest for visitors.
Operations manager Laurie Piper questioned why an additional bin collection could not have been organised to keep up with demand.
He said: "It was inevitable that the closure of the Lossiemouth bridge would have an impact on other areas of the coastline.
"It is horrible to see the amount of rubbish left uncollected at Roseisle. What sort of impression does that give to visitors and residents?
"I would encourage users of our beaches to lend a hand and pick up any litter they find there already and to take all of their litter home with them – leaving only footprints behind and to inform the authorities when the bins are full or overflowing.
"If we all work together, we can make sure our wonderful beaches remain that way for years to come."
Visitors to the forest have branded the scene "disgusting" while questioning why more of the skips cannot be taken to site during the busy summer season.
A Forestry and Land Scotland spokesman said: "Roseisle is a very popular destination for visitors and it has been particularly busy during the recent good weather.
"Although we do regularly undertake clear ups, as with this past weekend, it has become clear that we need to improve on this at peak times.
"We are now working to address this but we'd also like to take the opportunity to encourage visitors to take their rubbish home with them wherever possible to avoid over stretching the on-site facilities."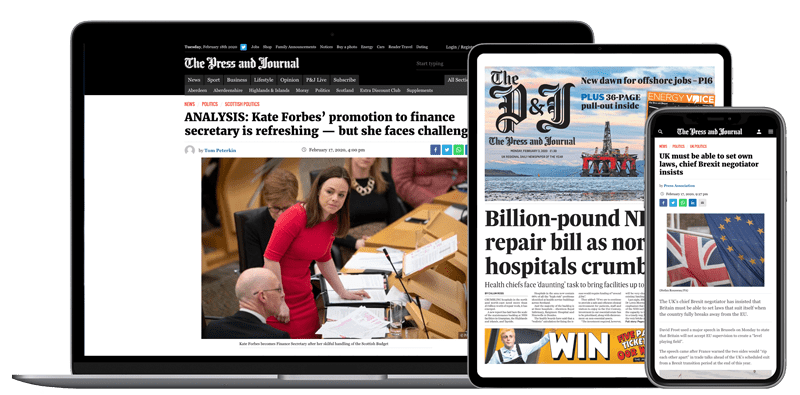 Help support quality local journalism … become a digital subscriber to The Press and Journal
For as little as £5.99 a month you can access all of our content, including Premium articles.
Subscribe