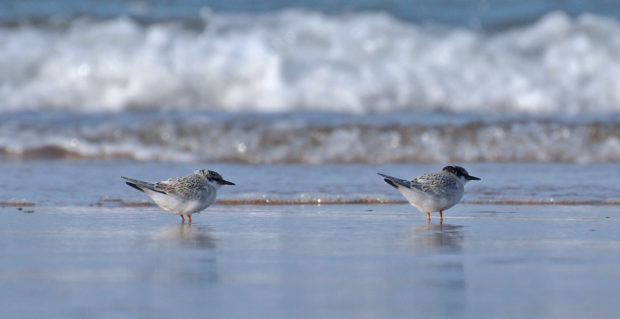 A rare breed of birds has successfully raised chicks on a Moray beach for the second successive year with the help of local people.
Last summer, little terns returned to Lossiemouth's East Beach for the first time since 2015 – and raised three chicks in the process.
This year, four pairs of the species have nested on the popular sands and have raised two chicks, which is the same as during the entire period between 2007 and 2017.
A group of volunteers has worked with RSPB Scotland to erect a temporary fence and put up signs to create a small safe area where the birds appeared to be settling.
Prior to their efforts, the terns were rarely successful in the location due to unintentional disturbances from walkers, dogs, bikes and other beach users.
Yesterday, the RSPB also praised the efforts of dog-walkers to keep their pets under control in the area.
The birds on the East Beach are the only ones of the species currently nesting in Moray.
Volunteer Margaret Sharpe said: "I have been walking along the beach regularly to check on the birds' progress this summer, so it was an absolute delight to see two fledged birds take their first fishing lessons.
"After years of failure due to increasing disturbance, raising chicks two years in a row is a fantastic achievement for these amazing little birds."
Little terns arrive back in the UK in April after spending the winter in Africa and will leave again for the return journey in August.
The birds lay their eggs on the sand among shingle, which makes them vulnerable to high tides and disturbance.
During 2015, only 200 pairs of the species bred across the whole of Scotland, with just 25 being successful in the east of the country.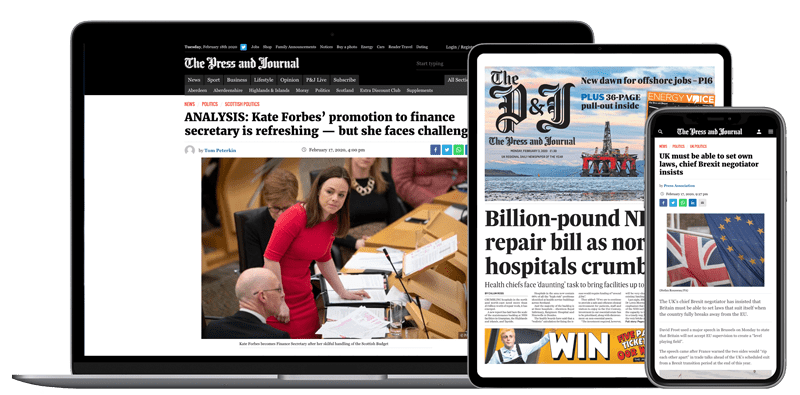 Help support quality local journalism … become a digital subscriber to The Press and Journal
For as little as £5.99 a month you can access all of our content, including Premium articles.
Subscribe