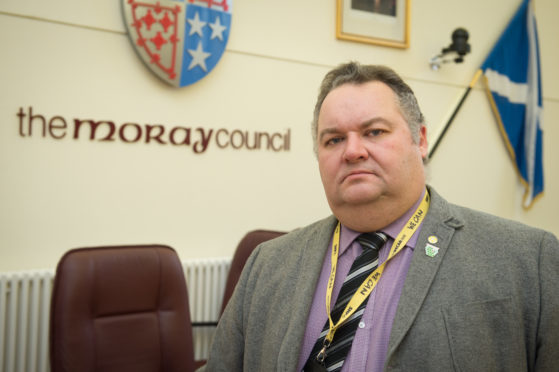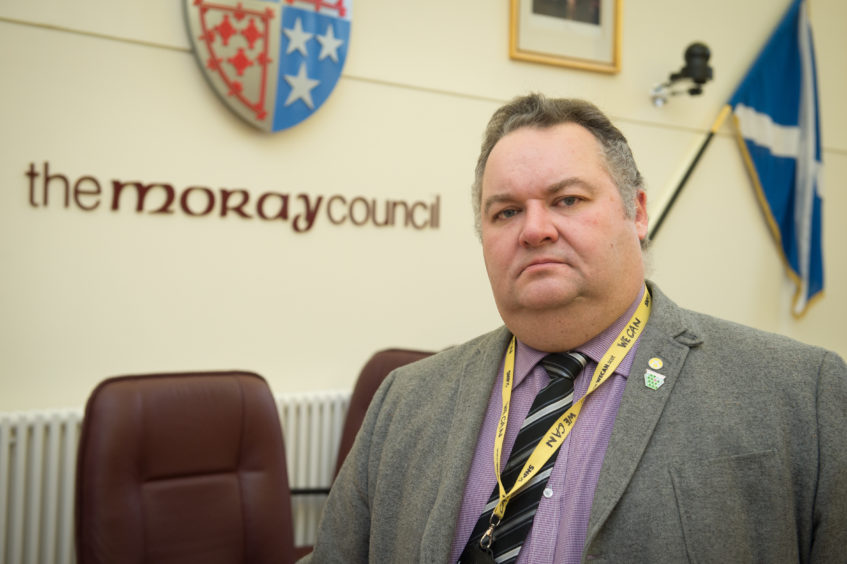 Moray Council has been urged to reduce or revamp its vast property portfolio after it emerged it is facing an unaffordable £151million bill just to get its buildings back to a "satisfactory" standard.
Audit Scotland made the damning recommendation in its annual management report about the authority amid warnings it cannot maintain its 198 assets if it wants to protect services. The report alsoflagged that little progress has been made to draw up long-term financial plans.
Schools account for 94% of the total bill, and the report warns if current spending level is maintained some classrooms will be unsustainable in the future.
Council leader Graham Leadbitter stressed that work has already begun to replace some buildings and dispose of others – but admitted there was still a considerable amount to do.
A school estate strategy has already been commissioned to examine the long-term future of education in the region after separate reviews branded seven primary schools as "unsustainable".
Mr Leadbitter said: "The council is in a continuous process of managing property.
"For example, construction is under way on the new Lossiemouth High School, which will greatly reduce the amount of repairs needed because it will be a new building.
"We are currently disposing of a number of properties, either through a sale or lease, and there is other work on-going to improve and replace schools – all of that will have an impact but it continues to be a job of work for the council to manage its buildings."
The council currently has eight commercial sites for sale, including former offices on Elgin's Academy Street, the former Maybank home for adults with learning difficulties in Forres and a disused maintenance store in Fochabers, with several other residential properties also on the market.
The "make do and mend" policy used for repairs, which was introduced to avoid unnecessary spending on buildings that might be sold, was scrapped in December due to mounting bills. Instead, a more "tailored" method will be adopted, however that could take up until 2022.
Moray Council made cuts of about £10million this year and faces having to make similar savings next year.
Audit Scotland's report, however, has warned that the authority is not doing enough to prepare for the future.
It states: "In previous years we have reported that the council did not have medium or long term financial plans in place.
"Little progress has been made with this during 2018/19 as the council focused on delivering a balanced budget for 2019/20 and developing its improvement and modernisation programme as a basis for its medium and long term financial plans."
Mr Leadbitter said future plans had been constrained by both the UK and Scottish governments only offering one-year funding settlements – but was hopeful it would soon be increased to three years.
Meanwhile, Audit Scotland described the council's Brexit preparations – which focus on the EU nationals employed, changes to regulations, overseas suppliers and the impact on the loss of EU funding – as "reasonable" so far.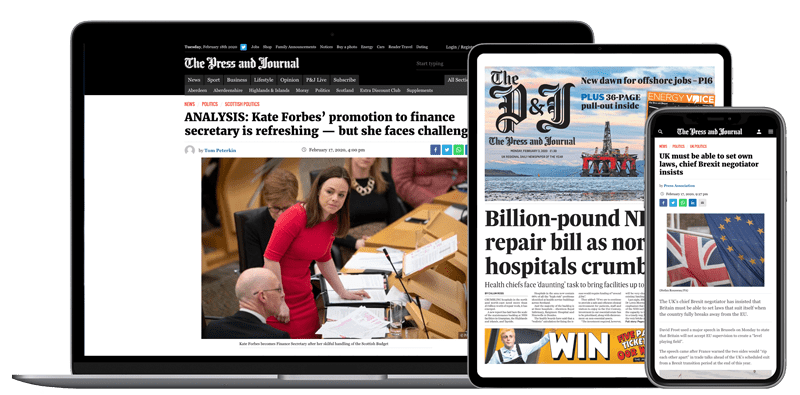 Help support quality local journalism … become a digital subscriber to The Press and Journal
For as little as £5.99 a month you can access all of our content, including Premium articles.
Subscribe