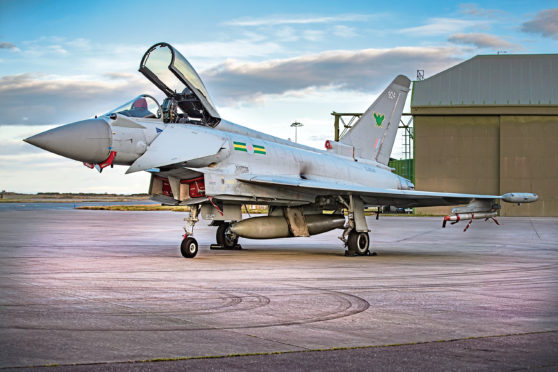 RAF Lossiemouth is in line for a major funding and jobs boost after the Ministry of Defence signed off on a £350million contract to maintain the UK's fleet of Typhoon fighter jets.
The contract, signed with Rolls-Royce, will provide maintenance support for the EJ200 engine up to 2024 as the Typhoon continues to form the backbone of the RAF's fighter jet fleet.
Approximately 175 Rolls-Royce jobs in Moray, Bristol and Lincolnshire will be supported as part of the contract.
The funding boost for RAF Lossiemouth comes as work continues on a £400million revamp at the base ahead of the arrival of the P-8 Poseidon submarine spy planes next year.
Moray Tory MP Douglas Ross welcomed the announcement, and said: "I'm delighted that the Moray economy has received yet another boost with the news that the MoD have signed a contract worth almost £350million over five years.
"I'm pleased that this Conservative government continues to invest heavily in RAF Lossiemouth and this commitment not only has a positive impact on our military infrastructure locally, but stretches beyond the wire to the wider Moray community.
Heldon and Laich councillor James Allan also welcomed the announcement and pointed out how the story could have easily been different if there had not been a massive public campaign to keep the runway lights on at the base in 2011.
He said: "The base is vital for the economy, you see so much investment in other services as a result of it being there.
"It's great to keep getting positive announcements like this."
Moray SNP MSP Richard Lochhead added: "This is a very welcome substantial investment and more importantly a long term commitment to RAF Lossiemouth which is now Scotland's only operational base.
"We have come a long way since the battle to save the base a few years ago but clearly with such an investment the base's future is surely now secure given that this is on top of the Poseidon fleet arriving.
"We must use this further opportunity as a springboard to create new high value jobs and spin off businesses in Moray."
Defence Minister Anne-Marie Trevelyan, announcing the investment, said: "Not only will this contract help to maintain our world-class jets, it secures 175 jobs across the UK and boosts the skills base our world-leading defence industry relies upon.
"Together with our multi-million-pound upgrade programme, this contract will ensure our Typhoon fleet continues to dominate the skies in the decades to come."
The Typhoon force is operationally based at RAF Lossiemouth, RAF Coningsby, the Falkland Islands and Amari Air Base in Estonia, where the aircraft respond to potential threats to UK air space in Quick Reaction Alerts.
Since arriving in Estonia in May this year, the fleet have already scrambled 14 times in response to Russian activity over the Baltic Sea.
The Typhoon fleet has benefited from a £425million upgrade programme over the last three years.
The fighter jets now have deep strike cruise missile Storm Shadow, air-to-air missile Meteor and the precision attack missile Brimstone at their disposal.
Air Marshal Julian Young, chief of materiel, defence equipment and support, said: "Typhoon is a formidable, battle-winning aircraft and the backbone of UK Combat Airpower.
"This new deal on EJ200 engine is demonstrable evidence that we remain committed to working with our industrial partners to drive down support costs and at the same time pursue excellence and deliver great equipment to the front line."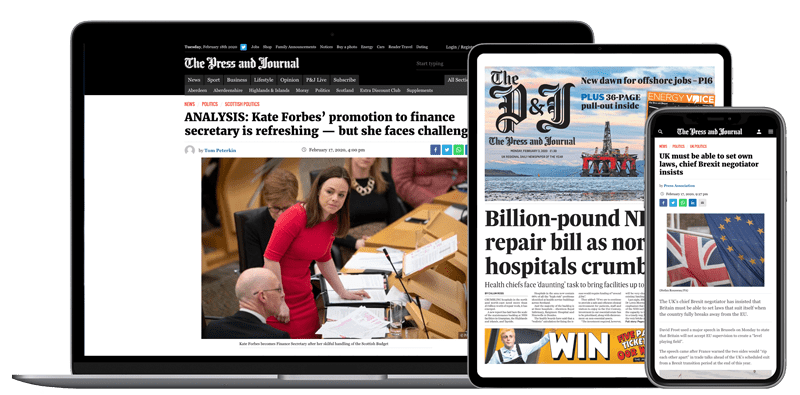 Help support quality local journalism … become a digital subscriber to The Press and Journal
For as little as £5.99 a month you can access all of our content, including Premium articles.
Subscribe