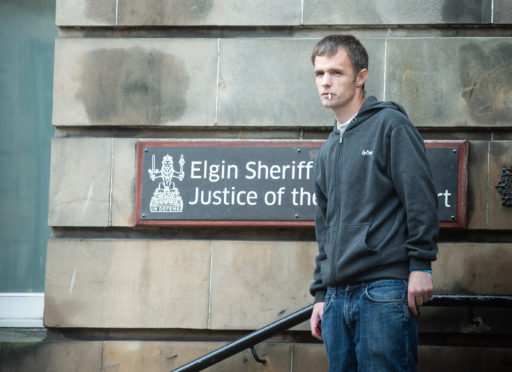 A brazen thief stole a Moray firm's delivery of copper piping – then sold it to a scrap metal dealer less than two hours later.
Alexander McPhee, from Lhanbryde, also took lead tubing during the raid on Grampian Plumbing Services in Rothes.
The 35-year-old shifted more than 300lb of the metal into a van on February 11 before selling it to pocket £361.
McPhee was sentenced at Elgin Sheriff Court on Thursday after he admitted a theft charge.
Footage of the thief, and another unidentified man, was shared by the plumbing company after the incident in an attempt to trace the culprits.
The video showed the men returning to the firm's yard several times – lifting as many pipes as they could carry at a time – and even snooping inside buildings when all the items outside had been taken.
Depute fiscal Alex Swain told the court McPhee had "burnt" the stolen pipes to make them appear older than they were before selling them to a scrap metal dealer.
The thief was ordered to pay back the sum he received for the stolen goods.
It is understood, however, that the pipes were worth considerably more to the plumbing company.
The court heard the metal was delivered to the firm shortly after 2pm, but by 4pm had been sold on to scrap metal dealers.
Miss Swain said: "A significant amount of copper tubing was delivered. About 80 lengths in total.
"CCTV was checked, which showed the accused entering the yard and taking all the tubing that had been delivered.
"He also took some copper tubing which had already been there and some lead tubing.
"The CCTV shows the accused taking the supplies away thereafter in a Ford Transit van."
Scrap merchant D&S Metals was allowed to keep the stolen supplies as McPhee's attempts to make the pipes look older altered their condition so significantly they could not be used by Grampian Plumbing Services.
Solicitor Stephen Carty said his client's actions had been "pure stupidity".
He added: "He's very candid about the reasons he became involved in this activity and doesn't offer any excuses. He accepts full responsibility for his actions.
"It is a matter of regret for him.
"Drugs had become an issue for him at that time. He had taken a substantial amount of Valium on this occasion."
McPhee, of Innes Court, Lhanbryde, was given a 218-day curfew and placed under supervision for 12 months.
He was also ordered to pay £361 in compensation to Grampian Plumbing Services.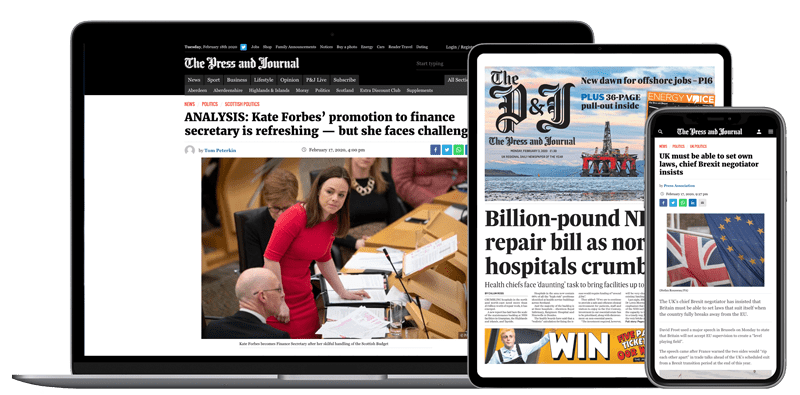 Help support quality local journalism … become a digital subscriber to The Press and Journal
For as little as £5.99 a month you can access all of our content, including Premium articles.
Subscribe