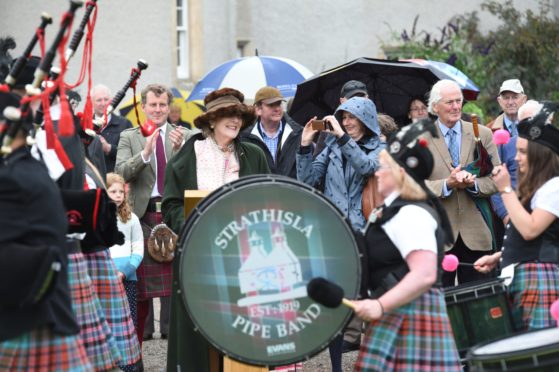 The outgoing Lord Lieutenant of Banffshire has paid tribute to the people of the county as she steps down from the post after 17 years.
Clare Russell retired from the position on her 75th birthday earlier this month.
Yesterday the landowner opened the grounds of Ballindalloch Castle for a huge garden party to share the day with the countless community groups she has supported during her time in office – while also celebrating the centenary of the Strathisla Pipe Band.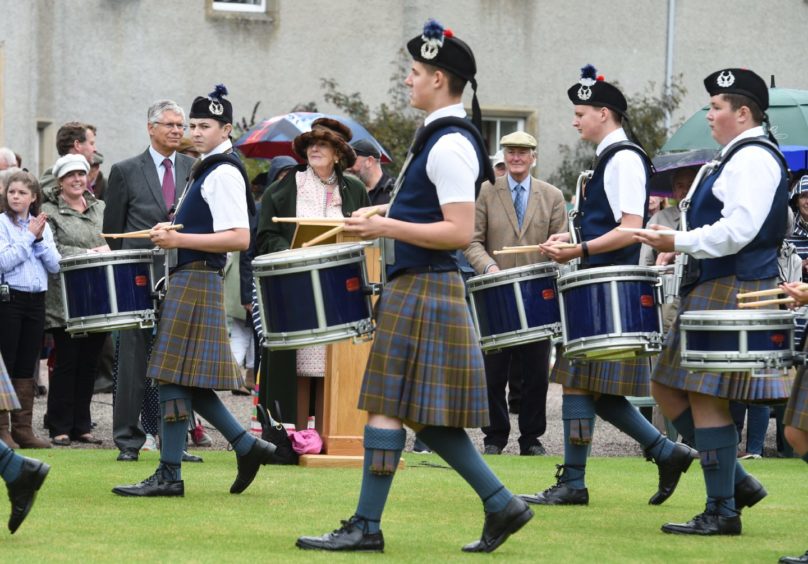 The Keith-based group took to the parade grounds of Mrs Russell's family home amidst the massed ranks of the members of bands from across the county, including Buckie, Banff, Dufftown and Aberlour.
Mrs Russell said: "I always wanted to do something for Strathisla's centenary because it is a long time to keep a band going.
"I thought it would be lovely to tie it in with a garden party and bring all the other bands from the county together. The day just grew from there."
During her time in office, Mrs Russell held countless events to celebrate community groups and volunteers as well as leading a campaign for signs reading Historic Banffshire to be erected on roads leading to the county.
She added: "My family has been here since 1456. I'm passionate about Banffshire and I've tried my best to keep it at the forefront – because it's one of the historic counties of Scotland.
"Of course, I've had the most wonderful 17 years and I've met the most amazing people and made a lot of friends from all different walks of life."
Mrs Russell revealed her highlights since 2002 have included throwing a party to celebrate the diamond jubilee as well as seeing boats from Portsoy travel to London to join a flotilla on the River Thames for the occasion.
She also reflects fondly on organising parties for locals over the age of 90, which included residents up to the age of 105.
The former lord lieutenant helped coordinate more than 40 royal visits during that time, though not all of them went to plan.
She said: "I had the most wonderful day when I had to stand in for the Princess Royal.
"She was due to visit Banff Academy but her plane couldn't get in anywhere due to the weather.
"I was more than happy to stand in for her until she rearranged another visit. I got to be a princess for the day."
Mrs Russell has been succeeded as lord lieutenant by Andy Simpson, who is a former head teacher of Elgin High School, served as president of Banff Rotary Club and is currently the session clerk at Macduff Parish Church.