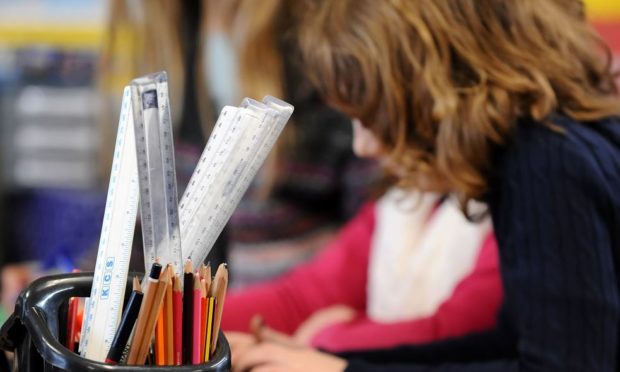 Teacher vacancies in Moray have dropped by a third amid hopes that positive experiences in the classroom are encouraging staff to stay in the region.
Pupils went back to school yesterday as the council revealed it currently had plans to recruit for 20 posts across primary and secondary schools – a drop from 30 at the same time last year and the lowest total for the last four years.
The drop marks a huge reduction in the 42 posts that were reported at the end of the summer holidays in 2017.
The news comes amid hopes across the north-east that concerns about crippling staff shortages are declining.
Aberdeenshire Council has reported a drop from 55 to 21 vacancies and the vacancy rate in Aberdeen City Council falling from 6.3% in primary schools to 4% and from 5.4% to 3.7% for secondary schools.
Last night Shona Morrison, vice-chairwoman of Moray Council's children and young people's committee, said the region's recent success had been helped by retaining staff who chose to work in the area for their NQT (newly qualified teacher) probationary year.
She said: "From personal experience I know that at my daughter's primary school there have been NQTs from England who have just really enjoyed living in the area.
"More generally, I think they have been very appreciative of the time given over  to development of their skills.
"I've also had some conversations with wives of military personnel who have come to this area as part of the expansion, so that is also possibly having something to do with the boost in numbers we have had.
"It's very positive that teachers are choosing to stay and I think a lot of that is down to the support given from our central education team."
As well as classroom vacancies, Moray Council is also currently advertising for four secondary school depute head teacher positions and two primary school head teachers, which have been notoriously hard to fill in recent years.
Teaching union EIS has welcomed the downward trend across the north-east as "encouraging" amid hopes it will contribute towards a better experience for pupils.
However, concerns have been raised locally in Moray that the vacancy rate is masking the true extent of staff shortages amid claims some posts are no longer being advertised.