Pictures show RAF submarine hunter facility taking shape in Moray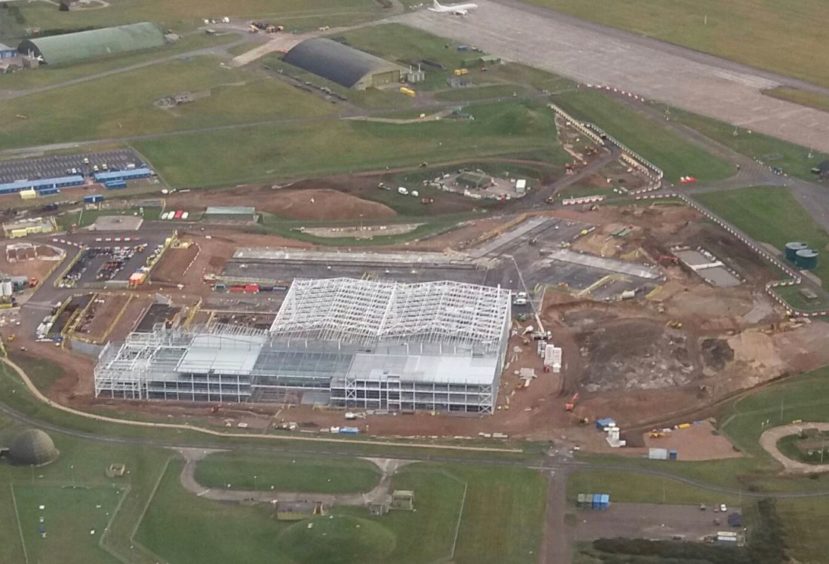 The new Poseidon facility at RAF Lossiemouth is taking shape as new photographs reveal significant progress at the hangar that will house the UK's main air deterrent.
Images released by RAF Lossiemouth show the scale of the £132 million development with side panels, roof and now doors all complete.
With more than 150,000 hours being put into the project, it forms part of the overall £400 million expansion that will bring in an extra 480 personnel to the Moray base.
Once established, the facility will house up to nine P-8 Poseidon Maritime Patrol Aircraft, along with maintenance facilities, planning rooms and office space for the operators and support staff.
The first of the submarine hunting aircraft is expected to be handed to 120 Squadron towards the end of 2019, before making its first appearance in the UK in early 2020.
It will help to protect the UK's nuclear deterrent, as well as the Queen Elizabeth class aircraft carriers, supporting maritime surveillance, anti-submarine warfare and anti-surface ship warfare.
An RAF Lossiemouth spokesperson said: "With the hangar doors now in place, the strategic facility is really taking shape at RAF Lossiemouth.
"It won't be long now until the facility holds our brand new P-8A Poseidon aircraft, wearing Royal Air Force livery.
"Elgin-based contractors Robertson continue their hard work to ensure it will be ready for our new squadrons and the personnel who will operate and maintain them.
"Not only will RAF Lossiemouth be securing our skies with live-armed quick reaction alert Typhoons, we will also be securing the seas with the P-8A Poseidon maritime patrol aircraft."
MP Douglas Ross praised the efforts made by those involved: "This is an outstanding development and the progress we've seen is testimony to the hard work by local contractors.
"Having the Poseidon aircraft stationed in Moray shows the importance of Lossiemouth to the Ministry of Defence and the defence of the United Kingdom."
MSP Richard Lochhead said: "The arrival of the new P-8A Poseidon maritime patrol aircraft at RAF Lossiemouth means the base is set to play an even greater part in the country's defences.
"The expansion will benefit the area hugely, not least with the creation of new high-skilled jobs that will be a boost for the wider local economy."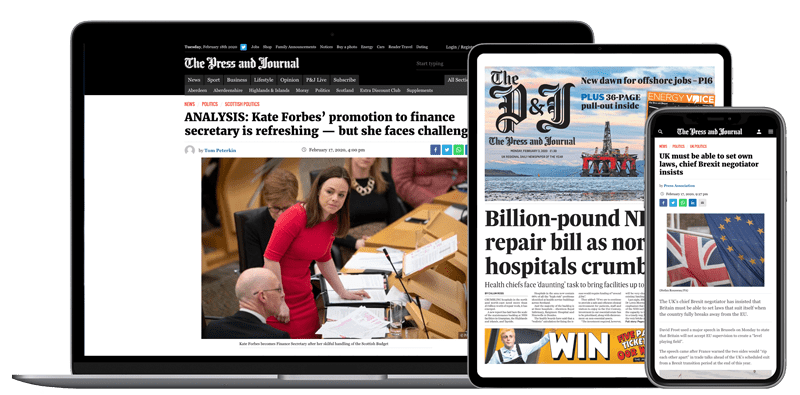 Help support quality local journalism … become a digital subscriber to The Press and Journal
For as little as £5.99 a month you can access all of our content, including Premium articles.
Subscribe