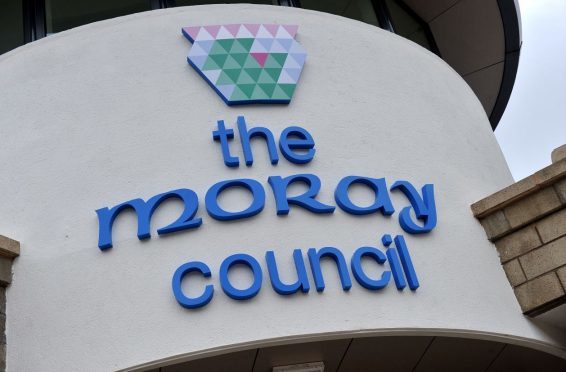 Moray Council has been urged to host a debate over the number of school subject choices available to students.
The region's 33-period school week has now been in place for a year and restricts choice in S4 to just six subjects.
It was discussed at a meeting of the authority's children and young people committee on Wednesday and is currently the subject of a full review.
The findings of that review are expected soon and Conservative councillors have called for a "full and fair" debate on the issue.
The lack of options for pupils in the north-east has previously been referred to as a "a postcode lottery" for pupils, with fears schools in the region are trailing behind their central belt counterparts.
Tory group leader, councillor Tim Eagle, said: "The narrowing of subject choice in S4 across Scotland has been widely debated recently.
"Several experts have made it clear that subject choice reductions in S4 are likely to have a negative impact at the Higher and Advanced Higher levels.
"I understand there are two sides to this debate and I am pleased that a full inquiry was conducted recently into this subject by the Scottish Government's Education and Skills Committee."
"Moray is currently implementing a 33-period school week. This is being reviewed.
"With the results of the 33-period school week and the report due very soon from the inquiry, it makes perfect sense to come back to the committee to allow a full and fair debate on pupil choice."
Data released in April showed that no state schools in the Highlands, Moray Aberdeenshire and Aberdeen City offer secondary pupils the choice of eight subjects in S4.
Elsewhere in Scotland, the research found five schools in Glasgow offered eight subjects, eight schools in Edinburgh, six in East Renfrewshire, two in East Lothian and five in North Lanarkshire.
Conservative Councillor for Forres, Claire Feaver, said: "We need to remember that Moray has a vision to aim for excellence in education.
"We are not aiming to be just 'OK'.
"We want to be fighting for the top spot with the likes of East Renfrewshire and that means we need to ensure we have the right pathways and progressions for all our pupils no matter how academic they are.
"Currently some schools in Scotland give students the ability to study eight subjects which makes me think we are not offering the best to our highest achieving young people."
Leader of Moray Council, Councillor Graham Leadbitter, said: "The 33-period week was agreed last year by councillors and has been in place for an entire school year.
"We are already conducting a review, as agreed before it was implemented, which will cover S1-S6 education provision and not just subject choice in the senior phase.
"This report will come before councillors as normal committee business and we encourage discussion to ensure we are offering the best education for our young people.
"We are confident that we are delivering this based on the well-established principles of Curriculum for Excellence, allowing us to provide personalised pathways for our learners."