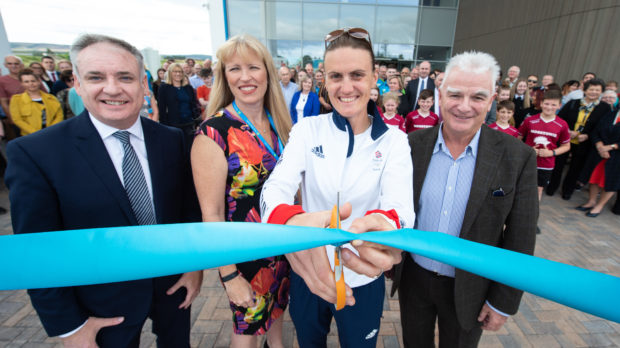 Moray's own double Olympic gold medalist was the guest of honour as the region's new £12 million sports centre was officially opened.
Heather Stanning MBE greeted visitors of all ages to the Moray Sports Centre in Elgin before challenging a group of delighted youngsters to a rowing challenge.
The double Olympic champion rower, who hails from Lossiemouth and was educated at Gordonstoun, hopes its amenities will help nurture the next generation of talent.
The centre welcomed its first users at the beginning of July and offers a sports hall, gym and restaurant.
It will be run by the Moray Sports Foundation – a charity – and has been designed with national competition standards in mind, enabling the town to host national badminton, netball and table tennis competitions.
Ms Stanning said: "Having grown up here in Moray it has been a privilege to be asked along to see first-hand the amazing facility here.
"One thing that has stood out for me is that this really is a centre for everyone.
"I have been incredibly impressed with the standard of facilities and there is the scope to expand, which will be really exciting in the future.
"The enthusiasm of everyone involved has been amazing."
The venue's creation has been financed by the Moray Sports Foundation charity with the help of sponsorship and fundraising and a £250,000 grant from sportscotland.
Richard Lochhead MSP was among those at the opening and described the centre as a "game changer" for leisure facilities in Moray.
"It really is a big boost for Moray's sports clubs and people in our communities to have these first class facilities on our doorstep," he said.
"Sandy Adam and the team at the sports centre deserve massive praise for turning what was a dream into a reality."
Douglas Ross MP added: "The next exciting phase of the Moray Sports Centre will see an indoor tennis courts built, with a 3G pitch to follow.
"I look forward to the centre expanding even further."
Laura Grace, of the Moray Sports Foundation, said said she was delighted MS Stanning had accepted the charity's invitation to officially open the centre.
"To have an athlete of Heather's calibre come along was amazing and illustrated just what this facility really means to the people of Moray.
"This is an amazing facility for the region.
"It is really important to portray that this facility is for everyone – from high-class athletes to people just starting out and regardless of their health and age.
"We really are building a community-friendly centre for all."
Gary Reid of sportscotland added: "We want everyone to take part in sport at the level they choose and facilities like Moray Sports Centre have a key role to play in making sport accessible by providing more and better opportunities to participate.
"I am sure the centre will be a huge asset to the local area for many years to come."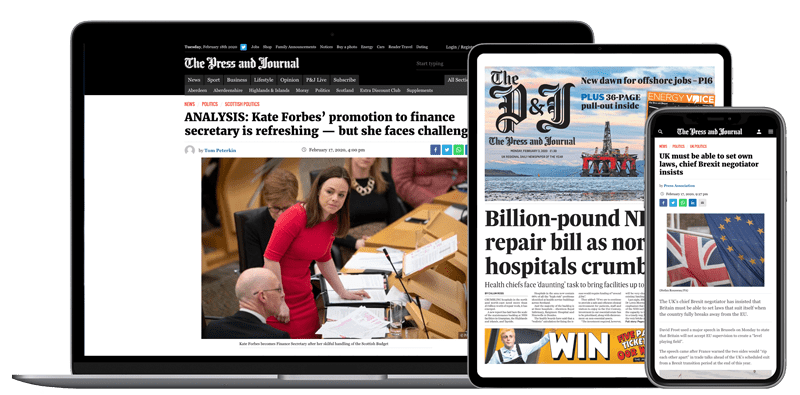 Help support quality local journalism … become a digital subscriber to The Press and Journal
For as little as £5.99 a month you can access all of our content, including Premium articles.
Subscribe