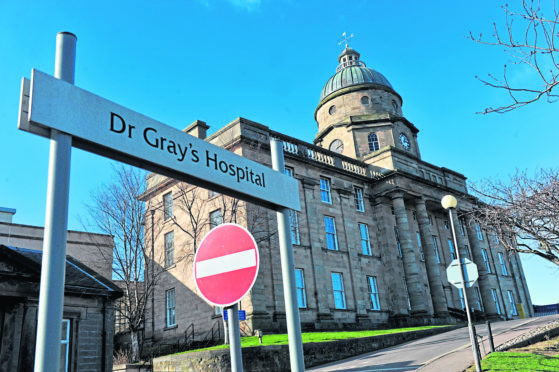 Health bosses have been forced to downgrade maternity services at a Moray hospital due to staffing shortages for the second time in less than 18 months.
NHS Grampian announced last night that women due to have an elective C-section at Dr Gray's Hospital in Elgin will now have to travel to Aberdeen Maternity Hospital.
The news comes just weeks after the health board had its plans to reinstate maternity and children's services – which were downgraded last summer due to a lack of staff – approved by the Scottish Government.
Dr Jamie Hogg, clinical director at the hospital, admitted the latest move was a setback but hoped it would be "temporary".
But campaigners accused health bosses of treating Moray mums like "second class citizens" by forcing them to make the three-hour round trip.
They questioned why a obstetrician could not be brought from Aberdeen, instead of making heavily-pregnant women travel away from their families.
From next week, expectant mothers – some of whom will have already been booked for a procedure in Elgin – will have to head to Aberdeen.
Similar measures were put in place between July and November last year, as result of a lack of specialist staff to carry out elective caesarean sections.
The situation was recently shown to be improving however, with the number of Moray babies being born at Dr Gray's on the rise throughout this year.
Between July last year and February, more than 340 women made the journey while another 20 elected to go to Raigmore in Inverness.
Around 215 births were still accommodated at the Elgin hospital in this time.
Last night, Dr Hogg admitted it was a setback said the team were "disappointed" that mothers were facing the same situation again.
"This is disappointing and we're sorry we've had to take this step which will hopefully be for a temporary period," he said.
"Our priority is to provide the safest, best quality care for Moray mothers possible."
The maternity unit at Dr Gray's will remain available for low risk, non-caesarean births and other patient services should not be affected.
Keep Mum campaigner Marj Adams said: "This should be a bread and butter service – women in Moray have the right to give birth near their home.
"NHS Grampian's response to staff shortages in Dr Gray's hospital is to downgrade the maternity service.
"It is ridiculous: Moray women are being treated as second class citizens and we will not accept this."
Moray MP Douglas Ross described the move as a "backwards step", and said: "No-one should have to endure a round trip of three hours or more to give birth."
Moray MSP Richard Lochhead added he had contact the health secretary and NHS management to emphasise the importance of the a full consultant-led at Dr Gray's.
In May, the Scottish Government approved plans to improve maternity and paediatric services at the hospital.
It had been hoped a full service would be back in place within by the next April after a long term recruitment drive.
The number of consultants in the maternity unit was hoped to be bolstered from four to six.
Plans were also revealed for a 24-hour short stay paediatric unit, to save youngsters being transferred to the Royal Aberdeen Children's Hospital.
At the time, fears were raised only a small number of families would benefit in the short term, until a full consultant service was re-established at Moray's flagship hospital.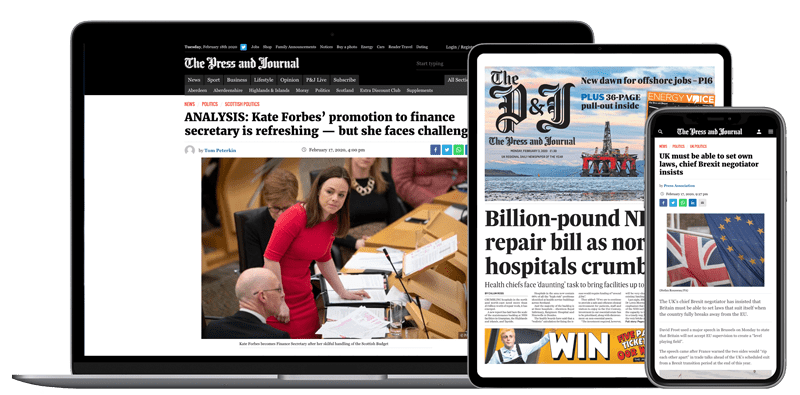 Help support quality local journalism … become a digital subscriber to The Press and Journal
For as little as £5.99 a month you can access all of our content, including Premium articles.
Subscribe