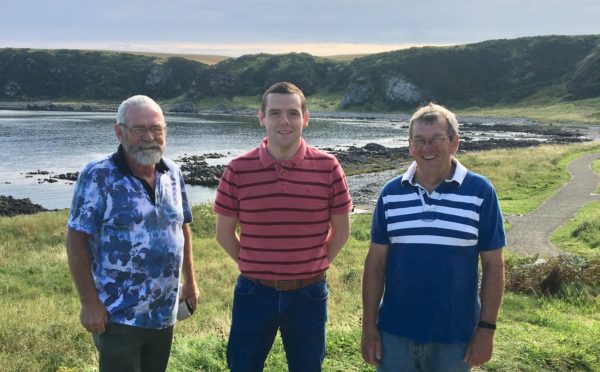 A team of volunteers have been praised after spending hundreds of hours toiling to make a picturesque Moray viewpoint available to all.
Six members of the Cullen Volunteer Group have been hard at work clearing up an almost mile-long coastal path at the village's harbour.
Using dumper trucks and diggers provided by local businesses, they cut back overgrown foliage and removed stony ground to make it easier for wheelchair users and parents with children in prams to enjoy the scenic walk.
The path passes the famous Cullen pet cemetery, then follows the coastline to reveal postcard-worthy views of Seatown and Cullen Bay.
Stan Slater, chairman of the Cullen Volunteer Group, said: "Hundreds of man hours are involved in not only the physical building of these paths but also the preparatory background work with outside agencies and funders.
"We are fortunate in Cullen to have a dedicated team of volunteers, many of whom are in their 60s and 70s, who cover the range of tasks associated with the project and turn up in sun and rain.
"We are also grateful we have a landowner in Seafield Estates which is very supportive of what we do and grateful for all the support we get from local contractors, the people of Cullen and our many visitors."
He added: "It is pleasing to see the walks are now being used as part of an NHS scheme and the numbers walking the path are increasing all the time.
"That can only benefit the health of the community."
Moray MP Douglas Ross was invited to see the volunteers' work and said: "The great thing is that the paths are accessible to wheelchair users and parents with children in prams, allowing everyone to get out in the fresh air and enjoy some stunning coastal scenery.
"There are also plenty of benches along the way to allow people to pause and enjoy the views.
"It's quite amazing how a small group of volunteers has achieved so much for their community and I commend the ongoing efforts that are being put in to ensure that the paths and surrounding areas are maintained."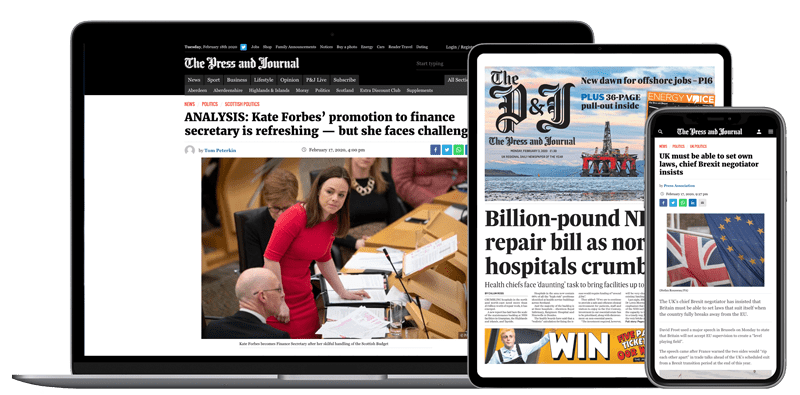 Help support quality local journalism … become a digital subscriber to The Press and Journal
For as little as £5.99 a month you can access all of our content, including Premium articles.
Subscribe