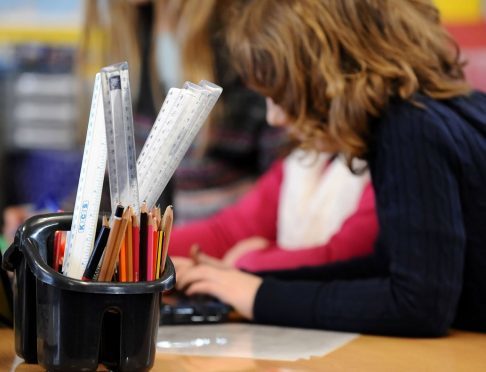 Education staff in Moray have demanded greater protection after the results of a survey showed that many are subjected to daily violence.
Figures published by the council show that 29% of employees in schools reported being "shoved" with 13% "punched" and 2% "bitten" every week.
Yesterday Kelly Kinlin, an education representative at union Moray Unison who works as a pupil support assistant, said she was subjected to forms of abuse daily.
She said: "We have chairs thrown at us, people spit in our faces and we are threatened with being stabbed.
"It's been getting steadily worse. In the past it might be a case of a pupil saying 'I'm not doing the work', it's now maybe some swearing and a chair thrown.
"Sadly some staff now think that being abused is a part of their jobs, which is a sorry state of affairs to be in."
Mrs Kinlin added: "This has all been going on while there have been cuts. We need feet on the floor to cope with what we are experiencing."
The figures have been published in the results of Moray Council's "challenging behaviour" survey, which was authorised after there were 980 violent incidents involving school staff during 2018 – a 48% increase on the previous year.
More than 440 members of education staff responded to the questionnaire, which represents about 20% of eligible employees.
Other weekly incidents reported included 8% being "scratched" or "nipped", while about 7% said they had to hold a child to stop them fighting or injuring another pupil.
Meanwhile, reports have also been made of "rude and abusive" behaviour from parents as well as threats.
However, more than two thirds of the respondents confirmed they felt able to cope with the behaviours they experienced at work.
The results are being used by the council to identify improvements that can be made to reduce the amount of incidents reported by staff.
Conservative group leader Tim Eagle has stressed that the issue needs to be "kept on top of".
Frances Garrow, the council's joint acting head of human resources, said: "The challenging behaviour survey is as a result of annual health and safety report reported an increase of violence and aggression towards staff.
"There's normally some fluctuation but there was a significant increase for 2018.
"We know there was increased reporting due to encouragement from trade unions but we didn't think that fully explained the increase so we conducted the survey to quantify the scope of the situation to create a baseline from which improvements may be identified."
Aaron McLean, chairman of the council's policy and resources committee, said: "Officers are looking into this issue and working towards making sure that the numbers aren't so high and making sure that if it does happen that staff and everyone involved feel comfortable being able to report it."