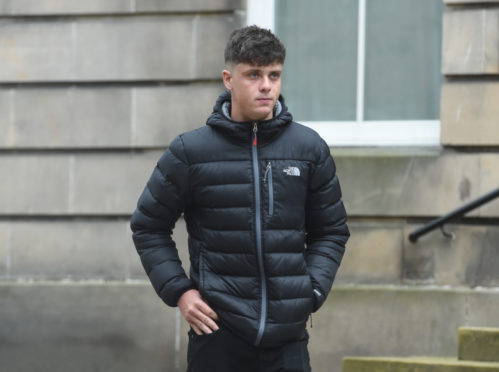 A drink-driver who was more than six times the limit was stopped by police after being seen "swerving" across the road.
Kieran Russell, from Lossiemouth, had been drinking whisky with friends before deciding to get behind the wheel of his BMW Coupe to get to a pub that was "walking distance" away.
Yesterday the 22-year-old was banned from the road for 18 months after admitting the drink-driving charge at Elgin Sheriff Court.
Sheriff Gary Aitken described the incident as "catastrophically ill-advised" and added it was fortunate no one had been hurt.
The court heard police pulled Russell over in Macdonald Drive in Lossiemouth around 11pm on July 13.
Fiscal depute Rowena Carlton said: "Officers stopped him due to the manner of driving, which involved swerving from the left to right and indicating significantly in advance of any manoeuvre."
Solicitor Matthew O'Neill said his client had been drinking whisky with friends during the evening.
He added: "He accepts he has had far too much than was good for him. He has indicated his partner had fallen asleep and he and his friends had decided to go to a licensed premises a short distance away.
"It's such a short distance that he could have walked there. Due to the amount of alcohol he had consumed he simply didn't think of the consequences or realise the impact his actions could have had."
Russell, of Commerce Street, Lossiemouth, was also fined £1,000 after admitting driving with 141mcg of alcohol in 100ml of breath. The legal limit is 22mcg.
The Crown's motion to seize his vehicle was dismissed.