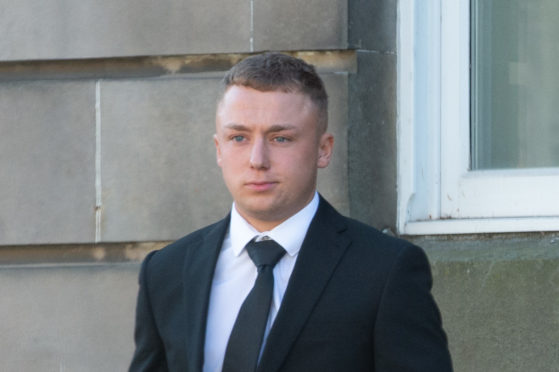 A Moray man knocked a fellow pub-goer out with a single punch after he had a drink poured over his head.
Jack Williamson was rushed to hospital in Elgin before being transferred to Aberdeen Royal Infirmary when it was discovered he had a bleed on his brain following the attack.
At Elgin Sheriff Court yesterday, Max Grant admitted the January 26 assault.
The court heard that as a result of the attack, Mr Williamson had to undergo several CT scans and was temporarily deprived of his taste and smell senses.
He was knocked unconscious for about six minutes after being punched by 20-year-old  Grant outside the Grampian Hotel in Keith.
Fiscal depute Kevin Corrins told the court when police initially attended Regent Square they were told that Mr Williamson had "fallen" and hit his head on the kerb by witnesses – before it was later discovered he had been assaulted.
Both men had been drinking with friends in the hotel bar.
Mr Corrins told the court Grant lashed out after Mr Williamson poured a drink over his head, and that the incident had been caught on CCTV.
He said: "Grant thereafter steers the cup away from his head and pours the remainder over the complainer's head. Thereafter there is a squaring-up before others intervene.
"They moved away before Grant appears to invite the complainer to go outside. Mr Williamson states he is aware of standing outside the premises with the accused in front of him and the next thing he remembers is waking up in hospital."
CCTV footage from outside the premises showed Grant punching Mr Williamson once, which immediately knocked him unconscious.
Further inquiries by police revealed that Grant had confided in friends that he had punched Mr Williamson because he had "thrown" a drink over him.
Mr Williamson initially had a neck-brace fitted by ambulance staff following the attack and was kept in hospital in Aberdeen for 48 hours for observation. Further checks by medics in June established that his senses had returned and spells of "dizziness" had subsided.
Defence solicitor Matthew O'Neill provided a letter from his client's employer which described Grant as "reliable and trustworthy" with no issues of "aggression or temper".
He told the court: "This is hugely out of character for Mr Grant. He has never been in any trouble of this kind before."
Grant, of Clifton Court in Lossiemouth, admitted assaulting Mr Williamson by punching him to head to his injury, impairment and to the danger of his life. Sentence was deferred to October 10.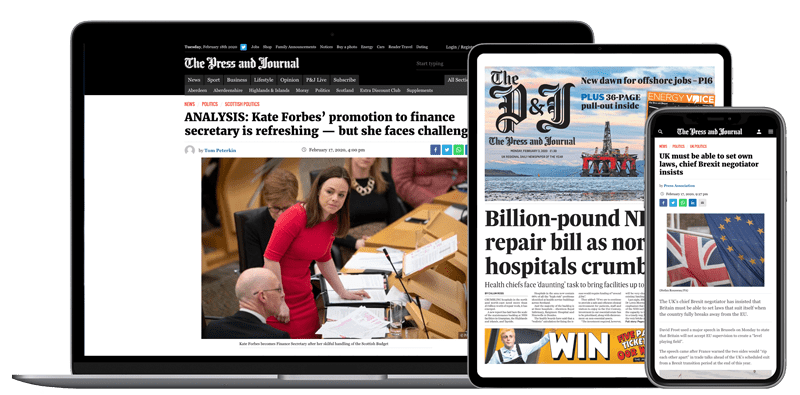 Help support quality local journalism … become a digital subscriber to The Press and Journal
For as little as £5.99 a month you can access all of our content, including Premium articles.
Subscribe