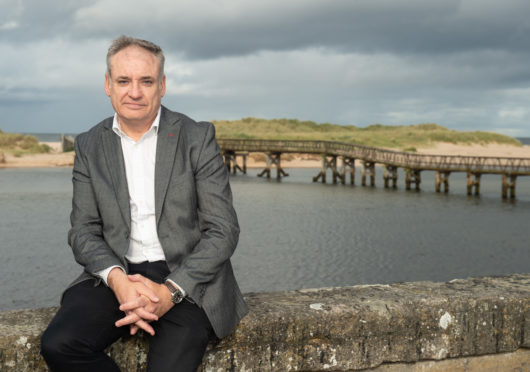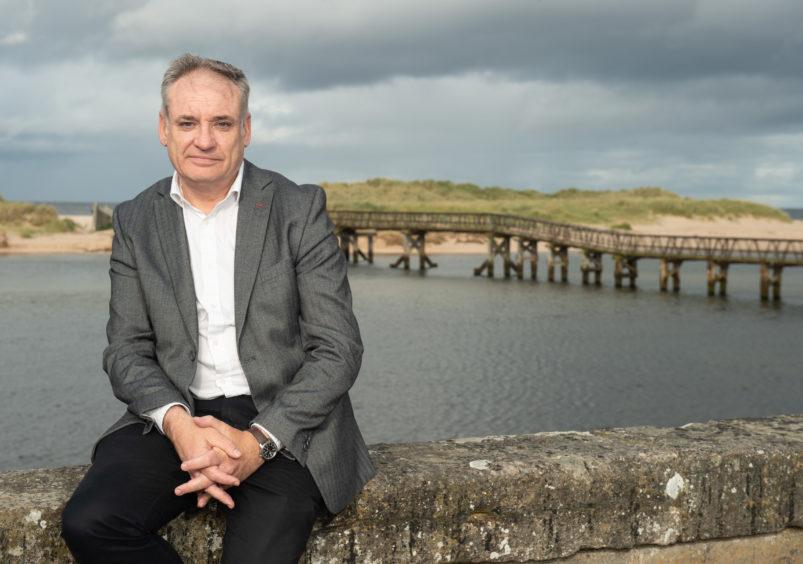 A rallying call has been issued for "all hands on deck" to ensure access to a Moray beauty spot is restored in time for next year's summer season.
Holidaymakers and locals have been unable to get to Lossiemouth's East Beach since a footbridge shut in July amid fears it was on the brink of collapse.
Campaigners feared a lengthy process to replace the river crossing amid estimates the replacing the 100-year-old structure would cost more than £500,000.
However, the Scottish Government has pledged to cover the cost of the project due to the "unique circumstances" of the town's tourism trade being dependent on the bridge.
'A huge weight off our shoulders': Campaigners celebrate following shock government pledge to cover cost of new Lossiemouth beach bridge
Initial talks between government officials, Highlands and Islands Enterprise (HIE) and Moray Council took place last week about plotting the next steps of the scheme.
Moray MSP Richard Lochhead has called for urgency to ensure locals and visitors alike can enjoy the golden sands during next year's summer.
He said: "The key now clearly is for all hands on deck. Everyone who has a role to play to get the new bridge needs to bust a gut.
"It would be fabulous if we could have a new bridge built in good time. Although it's early days I think it's very positive a plan is already forming. It would be great to see the beach buzzing again next year.
"It's important the community's views take centre-stage throughout given that the design will require their input."
The Lossiemouth Community Development Trust, which has been spearheading the bridge campaign, initially warned that if funding was secured it could still take until autumn next year for a new crossing to be built due to the need for designs to be drawn and planning permission to be secured.
The Scottish Government also requires a business case for the project to be developed in order for funding to be released.
It is anticipated that cash will be supplied to the council with an expectation that they will lead the initiative while working with the trust and other groups.
A Scottish Government spokesman said: "As a first step we would encourage the council to develop an appropriate options appraisal for the bridge.
"The proposed replacement should be of a high quality, sustainable and affordable design.
"HIE has suggested there might be the opportunity to include a design competition but that would have to be accommodated within the proposed budget and timescale."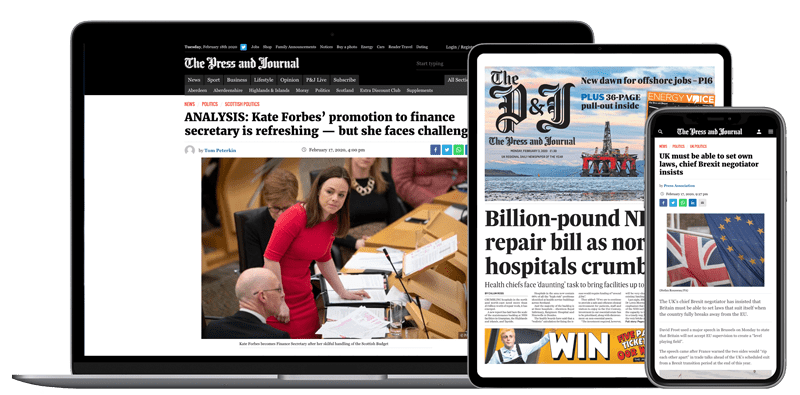 Help support quality local journalism … become a digital subscriber to The Press and Journal
For as little as £5.99 a month you can access all of our content, including Premium articles.
Subscribe