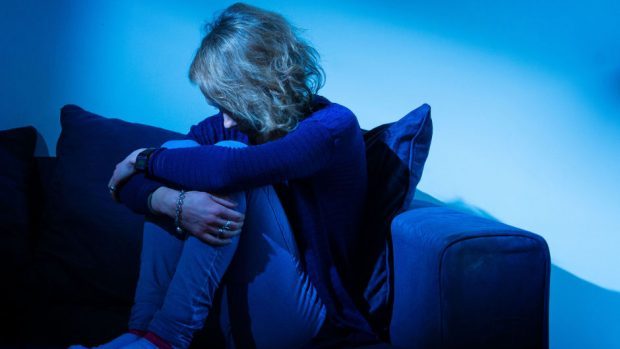 The NHS has launched a campaign to encourage more people to talk about their feelings after new figures revealed how many people in the north and north-east who took their own lives last year.
Of the 150 people in the NHS Grampian and NHS Highland regions that took their own life last year, 74% were men and yesterday a campaign entitled Ask, Tell – Save a Life was launched to drive down the statistics.
The initiative is part of Suicide Prevent Week and aims to reduce the stigma around the issue which can stop struggling individuals from seeking help.
The week-long awareness drive is also hoped to contribute towards an eventual 20% reduction in people taking their own life by 2022.
Health officials have stressed that experts are not necessary to spark conversations, saying that simply asking friends about their feelings can help make it easier for them to approach medics or charities.
Sandra Gracie, the health body's suicide prevention lead in Moray, said: "Talking openly about their feelings can help a person get clarity about what is troubling them.
"Starting this conversation helps them gain a perspective on their distress. You don't need to have a solution to their problems.
"Being there for them and listening, without judgement, shows that you care and that their distress, and ultimately their happiness, is important to you.
"Ask if they are thinking about suicide. It won't put the thought into their head if it wasn't there before, but it can be a big relief for them to be able to open up fully and acknowledge they need help and support."
Conversations with those who have tried to take their own life have revealed that many still had a desire to live but they were awaiting intervention from a trusted source to persuade them against taking action.
It is estimated each suicide can have an economic impact of £1.5 million once the ripple effect on families, friends and communities over the course of their lifetime is taken into account.
Figures published by the NHS show that an average of two people commit suicide every day in Scotland.
It is thought that each death can affect up to 135 people and that about 20% of the population has supported someone with suicidal thoughts.
A five-year average between 2014 and 2018 shows that the suicide rate decreased nationally by nearly 10%.