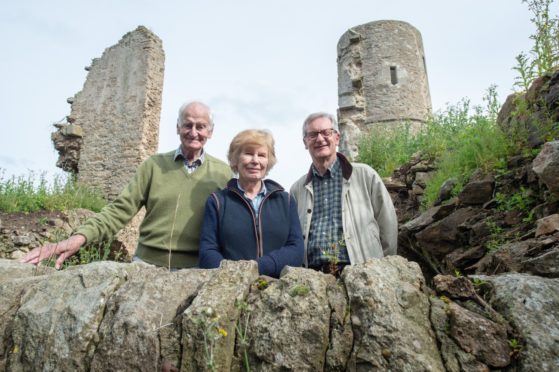 Campaigners aiming to preserve a historic place of worship in Moray hope to begin the next phase of conservation works before the end of the year.
Kinloss Abbey, which was founded in 1150, was revered by royals until the reformation led to its closure in the 16th Century.
The monastery was then reduced to a ruin in the following years as it was plundered for stone by looters before what was left was sold about a century later.
Extensive conservation work was undertaken more than a decade ago to strengthen the most prominent remaining structure.
Now the Kinloss Abbey Trust is turning its attention to the former Abbot's house, which would once have played host to lavish celebrations and feasts for kings, queens and prominent church figures.
Fears have been raised that two cavernous vaults supporting a large stack housing what remains of two chimneys and drains are on the brink of collapse.
A mound of stonework that has fallen from the structure already surrounds the ruin, some of it bearing intricate carvings that would once have been proudly displayed.
Trustee Sir James Dunbar-Nasmith said the house once held symbolic significance for the whole region.
He said: "Mary Queen of Scots stayed here. Abbot Robert Reid was her tutor as a young girl and he held his library here. It was very famous at the time.
"I think he's probably one of the most distinguished men ever to have been in Morayshire.
"He was an ambassador to England and France and was very generous. When he died the money he left established what was to become Edinburgh University."
The restoration work will involve wooden pillars being erected within the vaults to strengthen the structure.
Once the stonework is protected from collapse, experts will then begin efforts to prevent the structure eroding further.
Trust chairwoman Kirsteen Mitcalfe said: "It is a dangerous structure at the moment.
"We cannot let anybody in there in case there are any accidents.
"Eventually we would like to open it up so that people can come in and enjoy some quiet reflection here."
The trust's project has been supported by a £30,000 grant from EB Scotland as well as smaller funding awards from the Barcaple Trust, the Architectural Heritage Fund and a bequest from local businessman David Urquhart, who died in 2015.
An open-air service will be held at the abbey at 4pm on Sunday. Ahead of that, there will be a tour beginning at 2.30pm.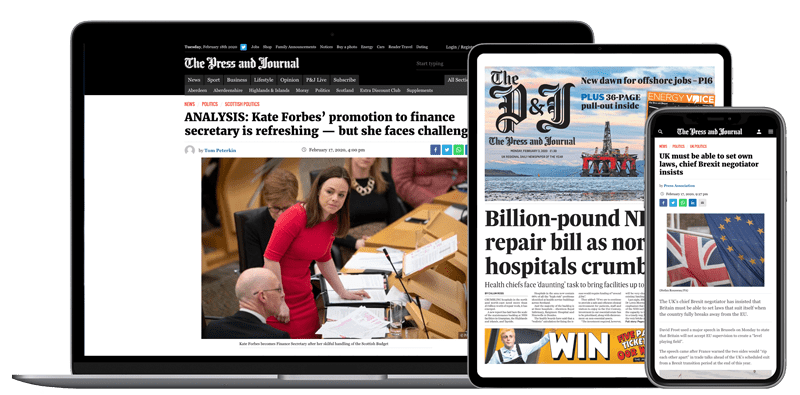 Help support quality local journalism … become a digital subscriber to The Press and Journal
For as little as £5.99 a month you can access all of our content, including Premium articles.
Subscribe