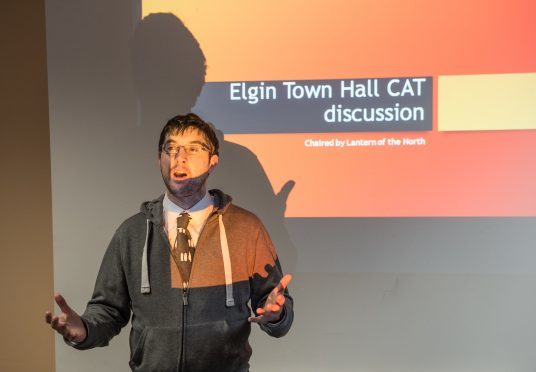 A former Labour councillor has joined the race to win the SNP's nomination to contest the Moray seat at a potential early general election.
Barry Weiland-Jarvis stepped down as an Elgin councillor in 2014 after seven years in the chambers.
Now he has joined the race to win the SNP's nomination with Laura Mitchell to try and topple current Conservative MP Douglas Ross.
Mr Weiland-Jarvis said: "At my heart I am a community activist and champion and it is clear that it is about time that Moray had the option of someone that will genuinely support communities and help them to grow and flourish.
"Moray is my home and I have been lucky to spend most of my life here. But there are issues, from the low wage economy to the numbers of young people that leave and never return. We must work together and do more to encourage growth in our communities."
Mr Weiland-Jarvis helped spark the campaign that led to the community take-over of Elgin Town Hall, spent more than a decade as a board member at Osprey Housing Moray and is a member of Moray Trade Union Council.