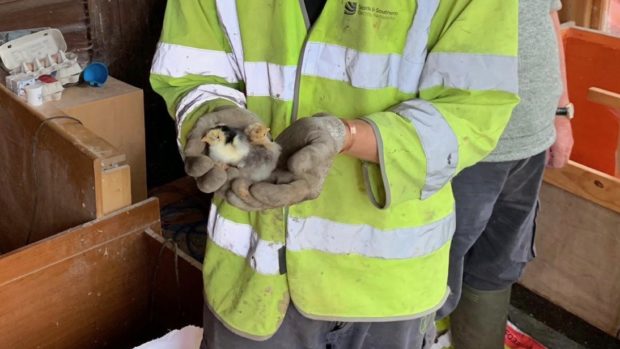 A north-east retiree feared the worst when a sudden power cut struck his home while he was in the middle of hatching 50 chicks.
Mackenzie Fyvie, a former digger operator who now breeds chickens to sell their eggs, was relying on an incubator to provide the heat needed for the tiny birds to survive as they entered the world.
Electricity lines near his home in Arradoul, near Buckie, had accidentally been torn down and the entire community was plunged into darkness.
Electricity provider SSE fielded dozens of calls from affected homes and businesses but Mr Fyvie's plea for help struck a particular chord with staff, who were concerned the chicks could die without immediate assistance.
Three engineers from the firm's Elgin depot made sure the birds were pushed to the front of the pecking order.
They quickly hatched a plan to power the incubator using specialist equipment and ensure they had the best chance of survival.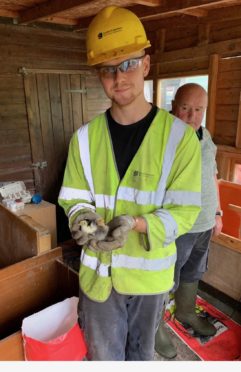 Mr Fyvie last night confirmed that the entire brood made it through the ordeal and were all now doing well.
He said: "A big thank you for the lads who kindly and promptly offered their services, providing electricity and heat to our newborn chicks and incubating eggs while the power was off.
"Without this help, no doubt the chicks and incubating eggs would have suffered badly.
"They certainly went above and beyond for us."
One of the engineers, Sam Barnes, added: "When I heard of the chicks' plight I knew we had to do something to help.
"After a few minutes looking at all the options, we came up with the idea of connecting Mackenzie's incubator directly to the specialist equipment inside our van.
"Thankfully our quick thinking paid off and all 50 of the chicks survived, which meant we could go about our work getting everyone's power back on without the chicks' welfare preying on our minds."
The electricity lines were accidentally brought down during farming work nearby. Nobody was injured during the incident.