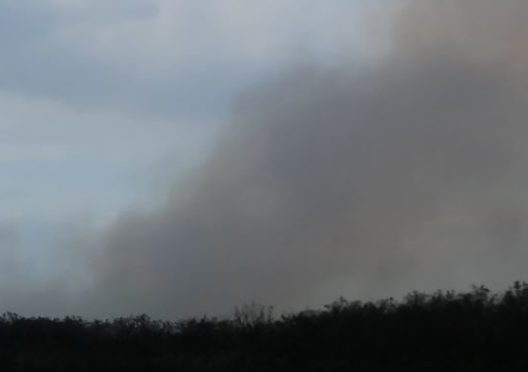 Police in Moray are appealing for witnesses following three suspicious fires along the coast.
At around 4.45pm yesterday,  officers were called after a large gorse fire near to Clashach Quarry, Hopeman was discovered.
No one was injured and the fire was extinguished, however, "an area of around 250 x 250 metres was affected", police said.
Around 20 minutes later, a second incident was reported, where a shed was found alight within a garden in Grant Street, Burghead.
The shed sustained considerable damaged, but again, no one was injured.
A third fire then occurred around 5.55pm on the same evening within Roseisle Forest and resulted in approximately 100 metres of gorse being destroyed.
Inquiries into all of these incidents are ongoing and officers are working to establish if the offences are linked. Anyone with information is asked to come forward.
Detective Inspector Martin MacDougall from Elgin CID said: "While no one was hurt as a result of any of these fires, they had the potential to spread and cause extensive damage and put the public at real risk of harm.
"All of the areas are accessible to one another by the same coastal path and so we are exploring the possibility that the same person, or group of people, were responsible.
"If you saw anything suspicious in any of these areas, or have information relevant to our ongoing inquiries, please contact police immediately."
Those with information can contact Elgin CID via 101 and quote incident numbers 2872 of the 15th September (Hopeman); 2975 of the 15th September (Burghead) or 3187 of the 15th September (Roseisle Forest).
Alternatively, an anonymous report can be made to the charity Crimestoppers on 0800 555 111