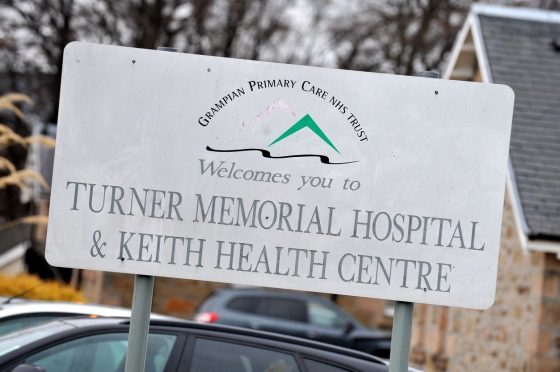 A series of events have been organised to find out what a new health care facility in a Moray town could look like.
Preparations are being made to replace the ageing Keith Health Centre and Turner Memorial Hospital with a modern complex.
Now Health and Social Care Moray, which is spearheading the plans, has scheduled a series of workshops to help locals guide what will be included in the new facility.
Project manager Susan Pellegrom said: "This project is hugely exciting for Keith and the surrounding areas. The current GP practice continues to deliver high quality interventions, but is limited by the environment.
"The next step is our workshops and this is where we are looking for as many folk from the communities to come along. We'll be talking about what is needed and how it could be delivered."
Pam Dudek, chief officer of Health and Social Care Moray, said: "This project has the potential to be a significant community asset, and we need people who will use the services there to tell us what they want to see.
"So far, the response has been really positive and we are keen to build on that."
Workshops have been scheduled at Keith's Longmore Hall for September 24, October 10 and November 7. All the events will run from 1pm to 5pm.
Places can be booked by calling 01343 567187 or by e-mailing involvement@moray.gov.uk