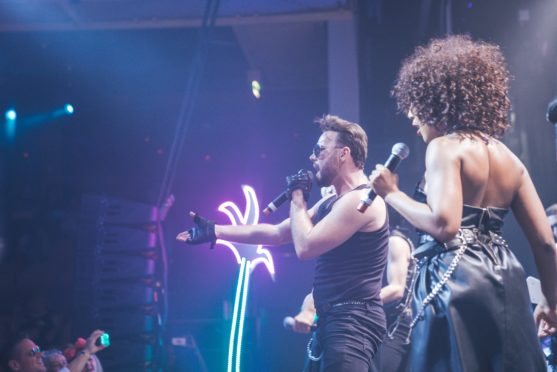 An "evening of nostalgia" is being offered to lovers of 80s music as The Best of Wham comes to Elgin.
Drawing on the inspiration of George Michael and Andrew Ridgeley, the duo of Ben Evans and Jamie Corner will wow the crowds at Elgin Town Hall on Friday October 18.
Hailed as one of the most enduring pop groups of the 80s, Wham sold more than 28 million records, topping the charts with three albums, four number-one singles and 11 top 10 hits.
The new concert show will have Ben Evans take on the persona of George Michael following previous gigs as Gavroche in Les Miserables and The Artful Dodger in Oliver.
Jamie Corner will play Andrew Ridgeley having previously toured around the UK and Ireland with Take That's The Band musical.
The Best of Wham visits Elgin Town Hall on Friday, October 18, with the show beginning at 7.30pm.