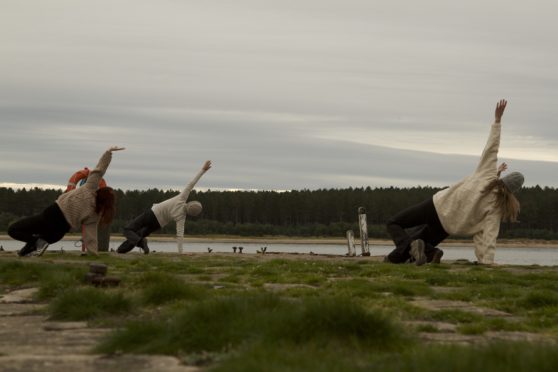 Emerging and established artists in Moray are being encouraged to apply for bursaries to support innovative work in the region.
A Culture Cafe was held in Roseisle to give people the chance to hear about the diverse activities being carried out by artists who were awarded bursaries last year.
During the Moray Artist Bursary Culture Cafe event, this year's awards scheme was also launched for potential applicants.
The bursary was unveiled last July and provided £15,000 of small grants to support 10 individuals working across the arts, screen and creative industries in Moray.
Local artists are now being urged to apply for funding of between £500 and £1,500 by Friday October 25, to support a range of activities including advancing skills and technical expertise, research, and presenting new and innovative work.
Last year's bursary-supported projects were impressively eclectic, such as Graeme Roger's visits to historical sites of significance to create film work which explores recurring themes of eccentric and impromptu performance.
Designer Jennifer Cantwell describes her practice as "an irreverence towards rules and a love of pushing materials and processes to the edges of what I can personally achieve."
Heather Fulton, artistic director at theatre company Frozen Charlotte, organised the Culture Cafe using part of her 2018 bursary.
She said: "The bursary has been invaluable in terms of developing and maintaining sustainable relationships within Moray's creative scene.
"It has enabled me to connect with local artists, and provided inspiration for future projects with Frozen Charlotte, whose mission is to ensure that the theatre is as accessible as possible to Scottish communities."
The Moray Artists Bursary was established by We Make Moray, a project which supports arts and culture initiatives. The bursary is designed to enable recipients to realise their own potential while helping to advance the wider Moray Cultural Strategy.
This may involve evolving skill sets, taking time to mentor up-and-coming local artists, travelling to conduct research or attend conferences, embarking on collaborative projects, or a combination of these activities.
Sandra Morrison, place partnership co-ordinator, added: "The culmination of last year's projects demonstrates how vital a role the creative industries play in Moray's culture.
"Enabling artists to continue to develop has provided inspiration to our creative community and I am eager to see how the second instalment of funding will continue to positively impact Moray's communities."
Application forms are available at www.wemakemoray.org/opportunities, emailing sandra@tsimoray.org.uk or telephoning 01343 205274.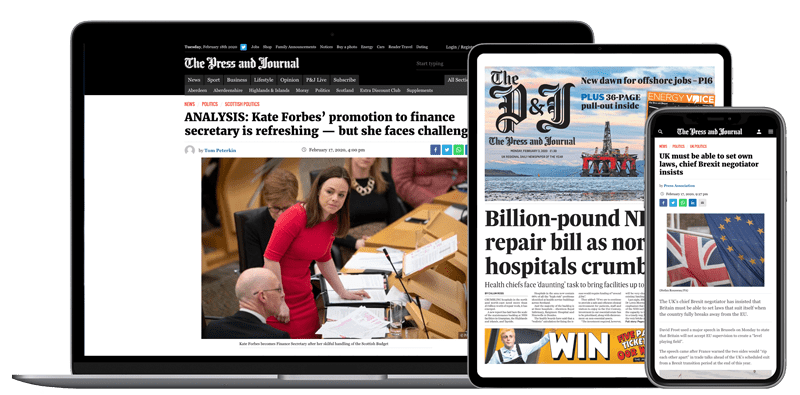 Help support quality local journalism … become a digital subscriber to The Press and Journal
For as little as £5.99 a month you can access all of our content, including Premium articles.
Subscribe