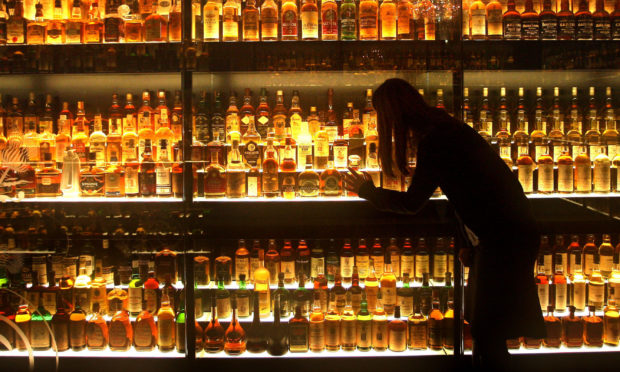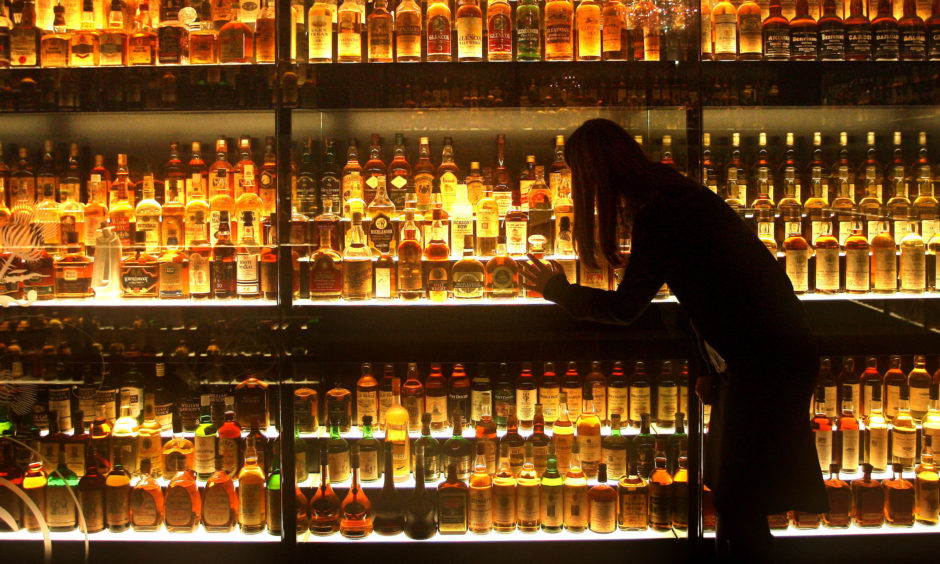 Nicola Sturgeon yesterday branded a 25% hike in duty on whisky heading for America "profoundly worrying" amid job fears in the north of Scotland.
A prominent Speyside distiller forecast whisky redundancies as local politicians voiced fears for the future of the premium Scottish products produced in the area.
Concerns about the new tariff, due to be imposed after the World Trade Organisation gave the US permission to retaliate in a 15-year row over Airbus subsidies, were also raised at Westminster.
At First Minister's Questions in Holyrood, Ms Sturgeon said it was in nobody's interests to have "trade wars" as she urged the UK Government to find a resolution.
The levy, which also affects cashmere, shortbread, dairy products and pork, is being imposed by the US in retaliation against EU subsidies given to aircraft maker Airbus.
The US was given the right to impose tariffs on £6.1 billion of goods it imports from the EU following a World Trade Organisation (WTO) ruling yesterday. The ruling follows a 15-year battle between the US and the EU over subsidies for Airbus and rival Boeing.
But the impact it will have on iconic Scottish businesses generated anger yesterday. Leonard Russell, managing director of Ian Macleod distillers which owns the Speyside malt Tamdhu questioned why Mr Trump would punish Scotland when his mother Mary Anne was from Lewis.
Mr Russell predicted that whisky shipments to the US would fall by "at least" 20%, which would affect jobs in the industry.
"It may well affect jobs over here – it is difficult to quantify, but I think it will," Mr Russell said. "Why would Donald Trump impose tariffs on the country of origin of his mother?"
Karen Betts, of the Scotch Whisky Association, added: "Despite the fact that this dispute is about aircraft subsidies, our sector has been hit hard with single malt Scotch whisky representing over half of the total value of UK products on the US Government tariff list."
Whisky supports 11,000 Scottish jobs, most of which are in rural areas, and more than £1bn of the spirit was exported to the US last year.
Moray MSP Richard Lochhead described the move as a "major blow" for Moray and Speyside and particular for its drinks, cashmere and shortbread manufacturers.
"Speyside is going to be disproportionately affected, and I have very real concerns around what this will mean for investment and jobs in this key local sector," Mr Lochhead said.
Simon Cotton, Johnstons of Elgin's chief executive, said it would "undoubtedly" affect his firm's cashmere sales.
Mr Cotton did not anticipate impact on Elgin manufacturing but warned his Borders knitwear mill could be affected in the long term if the tariffs persist.
Moray Chamber of Commerce chief executive Sarah Medcraf  warned it would affect the  competitiveness of the area, which has more than 50 distilleries.
And Laurie Piper, Operating Manager of Moray Speyside Tourism, said it was of "huge concern" for local premium brands like Scotch whisky, cashmere and Walker's Shortbread.
At Westminster Argyll and Bute MP Brendan O'Hara called for an "urgent" debate and statement from the UK Government.
In reply, Commons leader Jacob Rees-Mogg replied saying that after Brexit the UK "won't be punished for the failures of the EU".