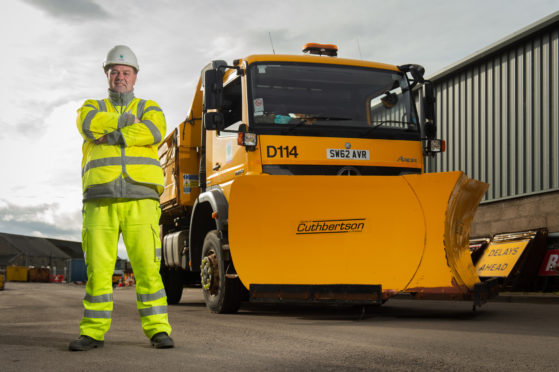 The team tasked with keeping Moray's roads clear from snow and ice during the winter have vowed they are "prepared for the worst".
Last year the council gritted more than 46,000 miles of routes during freezing temperatures – the equivalent of four journeys between Elgin and Sydney.
Yesterday the authority's roads team revealed it was stockpiling about 17,000 tonnes of salt to be spread in order to cope with the worst of the conditions.
Last year 11,800 tonnes were used on routes stretching from the notorious Lecht road, which sits alone in its own "extremely high" maintenance category due to the number of times it needs gritted, to milder coastal communities.
However, the service has not been immune from cash savings with £173,000 cut from this winter's budget by lengthening some routes to reduce the amount of vehicles on the road and reducing the priority of some sections.
Roads maintenance manager Mark Atherton said: "The difficulty is that year-on-year the weather changes. The last three years have been very mild but we use 10-year averages to make sure we're prepared for the worst.
"The council is in a challenging financial position and we've contributed savings. We've rationalised routes to make sure we're using our vehicles as best we can.
"The season's only six months – but for us it's a year-round operation to make sure we're prepared and running things as efficiently as possible."
Mr Atherton added: "Quite often we get asked why we're out gritting if the weather's not bad. We have to be prepared – so it could be the case of a precautionary treatment to stop roads becoming dangerous or they may simply be travelling to or from a road that needs done."
Gritting operations are controlled from Elgin's Ashgrove depot with vehicles situated at five other sites across the region.
There teams monitor forecasts from three locations with live information being supplied from a further 20 sites with sensors installed in the road to record temperatures.
Meanwhile, 36-hour forecasts are provided every morning with updates supplied in the evening to allow teams to identify areas likely to be hit.
Operations began at the start of the month to watch the imminent winter weather. However, vehicles are yet to be sent out.
Gritter driver Graham Kelman regularly treats a loop stretching from Rothes to Garmouth and Lhanbryde that returns to the village.
He said: "We can be the first people on it so sometimes the roads can be a bit scary. We go through a special course to make sure we can cope with it.
"It's a demanding job but I take a bit of pride in it – it's satisfying when you see the roads back to black."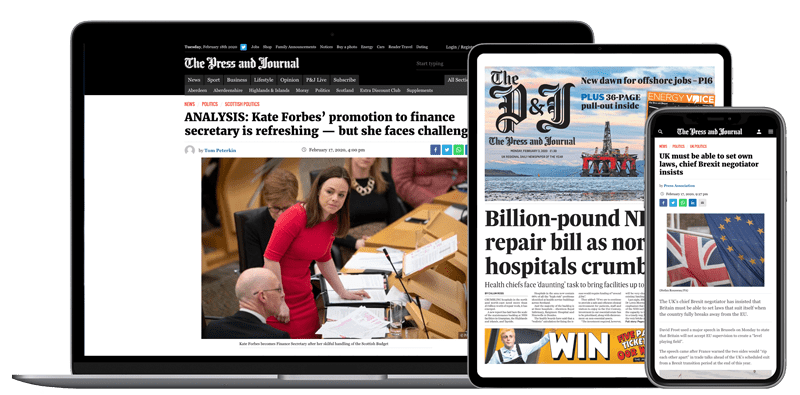 Help support quality local journalism … become a digital subscriber to The Press and Journal
For as little as £5.99 a month you can access all of our content, including Premium articles.
Subscribe