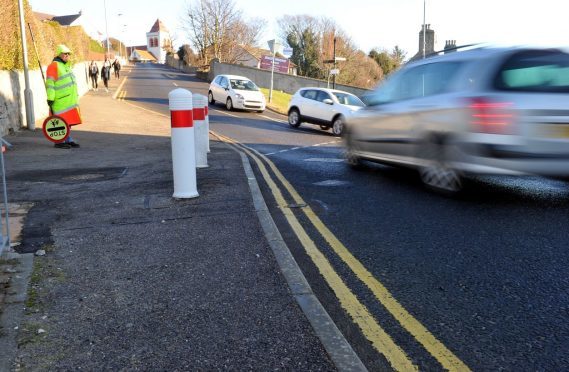 Work will begin next week at a notorious junction in Moray to make it safer for school pupils.
Children walking to Lossiemouth High School and St Gerardine Primary School regularly cross School Brae at the foot of the hill.
However, concerns have been raised about the speed of the traffic in the area and confusion for pedestrians due to some motorists not signalling to turn off Clifton Road.
It is understood that the dangers at the junction caused one former school crossing patroller to quit – before the council axed all the posts, causing further safety fears about the safety of the road.
A study by charity Living Streets found that the issue was discouraging primary and secondary school pupils in Lossiemouth from walking to school.
As part of the Moray Council and Sustrans project, the cul-de-sac at Coulardbank Road will also be opened up for cyclists to let them avoid the main junction while the pavement at Clifton Road and steps to School Brae will be widened.
Council leader Graham Leadbitter said: "The safety of our residents is paramount. Our experienced road traffic engineers have been working hard to design an improved junction to make it easier and safer for pedestrians and cyclists to make their way around Lossiemouth, opening up more opportunities for active travel.
"Funding for these improvements has been committed for some time, so I'm pleased to see the works under way."