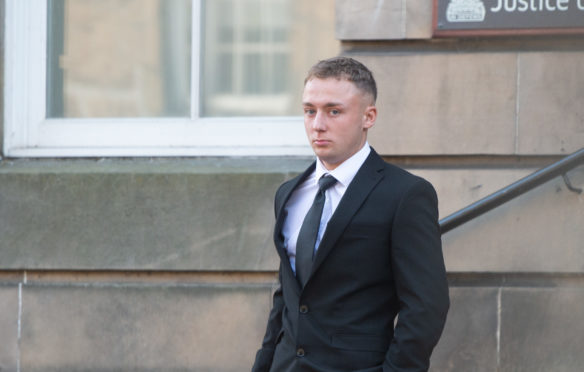 A Moray man who floored a fellow pub-goer with a single punch, leaving his victim with a bleed on the brain, has been spared a prison sentence.
Max Grant, from Lossiemouth, reacted after having a drink poured over his head by Jack Williamson in Keith's Grampian Hotel on January 26.
The subsequent confrontation outside the venue left Mr Williamson unconscious. He was later rushed to hospital in Aberdeen for treatment.
Medics discovered he had suffered a bleed on the brain, which resulted in spells of "dizziness" and temporarily deprived him of his senses of taste and smell.
Yesterday Grant was ordered to pay compensation to Mr Williamson after pleading guilty to a charge of assault to injury, impairment and danger of life.
Sheriff Chris Dickson criticised the 21-year-old for not providing assistance to his victim after he was knocked unconscious.
He added: "It's unacceptable to have a drink poured over someone's head but it doesn't follow that you should get a bleed on the brain as a result."
Police who arrived at the scene at Regent Square were initially told that Mr Williamson had "fallen" and hit his head on the kerb.
CCTV footage from outside the bar showed Grant throwing a single punch, which immediately knocked Mr Williamson unconscious for about six minutes.
Defence solicitor Matthew O'Neill explained that his client, who is a first offender, appreciated the seriousness of his actions the following morning .
He said: "He has been going out less and reducing his alcohol intake as a result of this incident.
"What appears to have started this incident off though, and this is clearly no excuse, is the complainer's foolish decision."
Grant, of Clifton Court, was ordered to pay Mr Williamson £500 in compensation, was sentenced to 200 hours of unpaid work and was given an 80-day curfew.