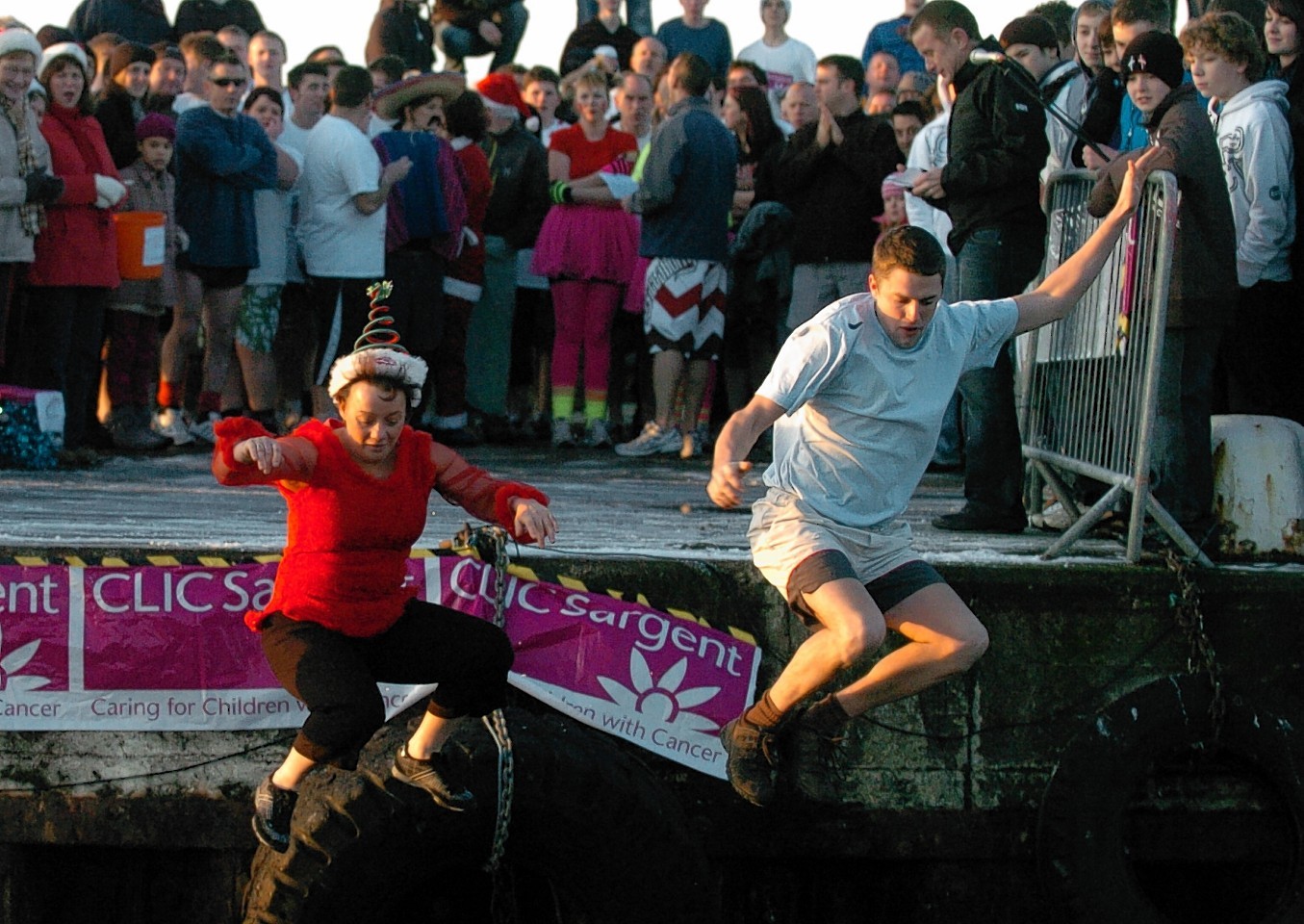 A generous local resident has put forward the money for the licence fee required for Burghead's Boxing Day dip.
After Moray Council introduced a £100 licensing charge for events, it was doubtful whether the annual fundraising swim in the harbour would be able to go ahead.
But now, thanks to businessman Stephen Scott, the event is set for its 34th year.
Concerned that the Boxing Day Dip's organisers wouldn't be able to source the fee for the council on top of their essential charges, Mr Scott, of Gleaner Ltd based in Elgin, contacted Moray MP Douglas Ross and offered to cover the costs.
He said: "Gleaner are delighted to help the organisers of this magnificent event continue to hold the Burghead Boxing Day Dip which raises funds for so many worthy causes."
"It is events such as these that help cement communities together and at the same time allow us better to help those in need."
In over 3 decades of swimmers plunging into Burghead's icy harbour on Boxing Day, more £250,000 has been raised for local charities.
Last year, 105 swimmers took part in the popular event, cheered on by over 1,000 local spectators and donated an incredible £21,500 to various causes.
Despite strong opposition from many local councillors such as James Allan and Tim Eagle, the council imposed their £100 licence charge.
Moray MP Douglas Ross called the fee to events such as the annual charity swim "unacceptable" as the money would not be benefiting the community and could risk charities losing essential funding.
"Although the actual cost of the licence is not a massive amount, it is really the principal behind this decision that has angered many."
The Conservative Member for Moray added his gratification to Mr Scott's helpful contribution and relief that the event will take place as scheduled.
"I'm just delighted that as a direct result of the kind and thoughtful attitude of Mr Scott, this great community event can continue as normal."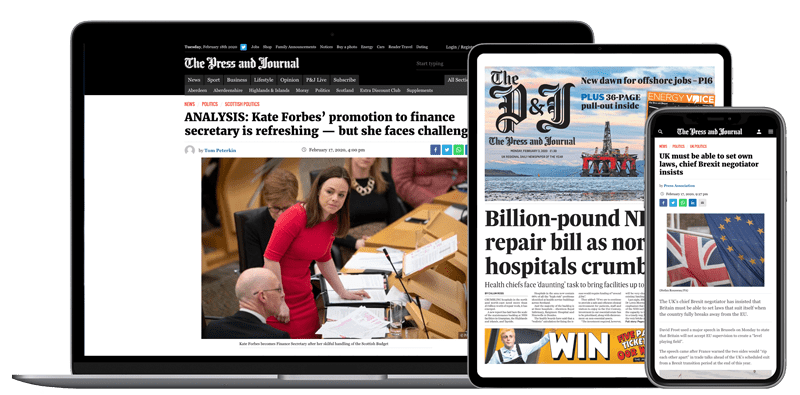 Help support quality local journalism … become a digital subscriber to The Press and Journal
For as little as £5.99 a month you can access all of our content, including Premium articles.
Subscribe