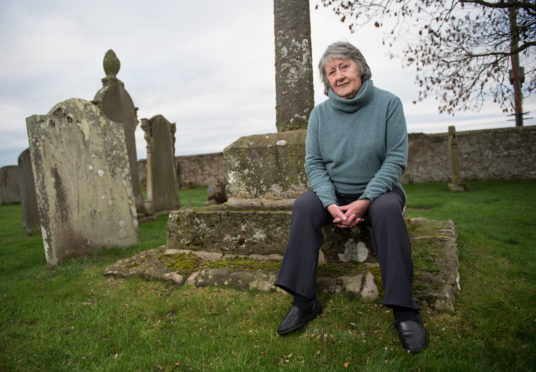 Hundreds of children are preparing to walk in the footsteps of a Moray town's figurehead next month.
Legend has it that St Gerardine lit flaming torches at night to warn ships away from dangerous rocks near the coast of Lossiemouth.
The Irishman arrived in the area in the 10th Century to flee Vikings and is believed to have lived in a cave near where the current war memorial is.
It is said that many seafarers' lives were saved by following the saint's guiding light that warned of the hidden dangers of the Covesea Skerries lurking under the water.
More than 10 centuries later, the contribution remains immortalised today with an image of him holding a light on the rocks appearing in Lossiemouth's coat of arms as well as a lantern being depicted in the church named after him in the town and a local primary school being named after him.
Now children from the area are preparing to light torches in St Geradine's honour on the annual feast day that is dedicated to him.
Organisers expected about 50 to take part in last year's inaugural event but were overwhelmed when about 200 attended to take part in the walk from the site of the saint's cave residence, which was lost when the area was quarried.
Iona Kielhorn, a member of organisers Lossiemouth Heritage Association, said: "St Gerardine has a feast day to remember him so we thought we would do something as well.
"St Gerardine's school is doing a project about him at the moment and have been very interested to learn about him.
"His cave would have been on an island at the time and it's said that his lights helped ships navigate to the safe harbour at Spynie Loch."
Children are invited to take part in the lantern walk from car park near the war memorial in Lossiemouth to St Gerardine's Church with a supervising adult on November 8.
The walk will begin at 6pm with a presentation about the saint with refreshments to be served at the church. Lanterns should contain lights and not flames.